Best IoT companies for all things smart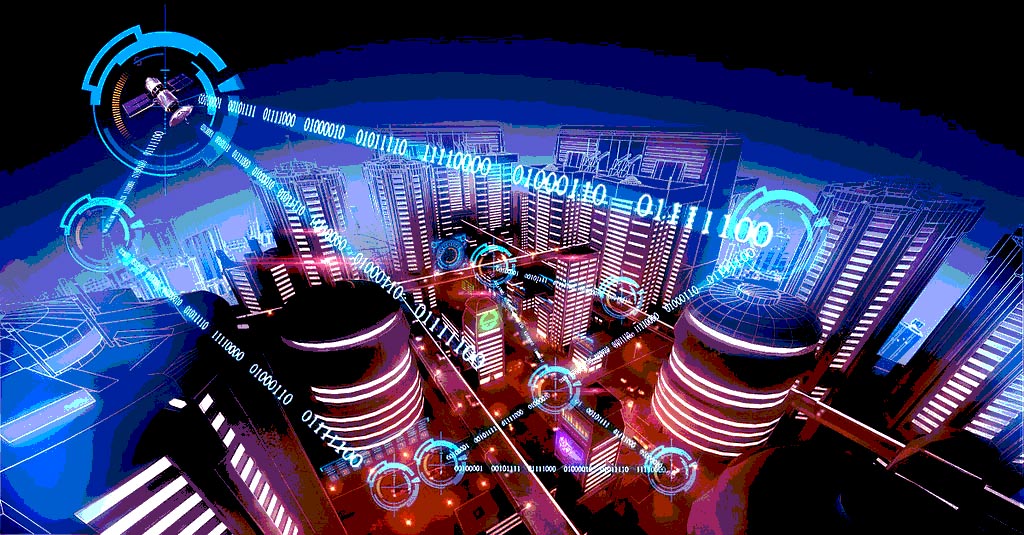 Tenants who can control lighting, heating, electricity, doors, all via a smartphone – who could have thought of this as reality some fifteen or twenty years ago? Technology is moving at a rapid pace, and this Internet-of-Things phenomenon, or otherwise IoT, is connecting more and more devices. Tech startups and established enterprises are linking devices to operate together, making it user-friendly. Best IoT companies include teams of various scope and from all walks of life/fields.
Though, there's still a tough struggle to deliver integrated platforms for all IoT devices to function together, we also have good news. Tech talents and developers across the globe are working on new solutions and apps in regards to IoT space. Multiple IoT startups are designing unified app interfaces to speed up user adoption. Others produce great things like a video doorbell, a  medical emergency bracelet, cloud data platform, etc. So it's time to list some of the top IoT companies.   
The list of best IoT companies
These best IoT companies in the list below comprise of both hardware and software vendors, end-to-end (M2M) and connectivity service providers (CSP). And though tech giants like Google, Intel, Microsoft or Amazon are also offering IoT services, we'll rather be focusing on mid-size entities and startups with specific IoT products.
#1 Magneto IT Solutions

The term Internet Of Things is now evolving and is considered the futuristic advancement in technology. We at Magneto IT Solutions, develops solutions IoT solutions which have medium, so called our INTERNET which enables electronic devices to communicate between themselves. We can remotely access things and do tasks which were impossible few years ago.

Magneto IT Solutions develop highly intuitive mobile application for IoT devices that enhances usability and control management. The IoT mobile application that MIS offer is not only having great design but highly secured.
Thay have a brilliant team of developers which will deliver you an excellent software solution for your IoT scenario.
Website: https://magnetoitsolutions.com/
#2 Unified Inbox
A Singapore-located company which had introduced a so called "intelligent IoT messaging", combining chats, AI and IoT into one API. Thus, one could communicate and control multiple  smart devices. The purpose of their invention is to remotely control and get alerts from connected devices via any modern communications channel. From popular chats to social media apps WhatsApp, Viber, Telegram, Twitter, Facebook Messenger, Xing, etc. The company provides developer APIs for various tiers: smart homes, smart enterprises and smart cities. Visit their page for more details.
Website: https://unifiedinbox.com/
#3 ARM
As the top-tier company tightly focusing on microcontroller technology, ARM has become one of the best IoT companies. Clearly defining security as the #1 issue for all IoT devices, this UK-based team (plus offices in USA and China) has developed a number of smart solutions. These include IoT chips along with all-in-one kits for designers, operating systems, programs integrating SIM features. They also host annual events to share and discuss views about big-scale IoT space, as well as down-to-earth sensors, radios, apps, packaging, etc..
Website: https://www.arm.com/products/iot-solutions
#4 Qualcomm
A US top player in telecom, wireless products and mobile innovations, Qualcomm always strives to lead the way and be few steps ahead. Along with areas like 5G Internet, AI, countless common projects with Google and Microsoft, the company designs a wide range of IoT products. From their four key areas, the first one – smart homes, includes home appliances, lighting, security tools (cameras, sensors, alerts). Next area goes one level up, to smart cities, with things such as building management systems (BMS), points of sale, energy gateways, electric vehicle chargers, road signs, etc. There are also IoT consumer electronics (remote controllers, drones, printers) and voice/music products like bluetooth speakers, headphones, smart speakers. All in all, really impressive stuff!  
Website: https://www.qualcomm.com/
#5 Riot Micro
Competing with Qualcomm and other cellular suppliers, Riot Micro offers a low-power chip for  LTE protocol stack. Currently, the team tries to validate a chip before Qualcomm, and if they succeed that would be a huge leap. Meanwhile, they have already built new cellular IoT standards, namely Cat M1 and Narrowband-IoT. Applying these solutions on wi-fi and bluetooth techniques, RM's vision is to encourage wide adoption of IoT as great computing opportunity for everyone's benefit. So if you're looking for an IoT company working in connectivity area, here you go.
Website: http://riotmicro.com/

#6 Placemeter
Starting from 2012, and recently bought out by Netgear, Placemeter has been implementing smart sensors and computer vision in real time for transportation, retail, real estate. Their biggest pride is smart city projects, video streaming and processing in particular. The goal of such technology is to analyze video streams and extract data points. This is based on a network of cameras, machine learning and algorithms, and as a prime goal has the collection of useful  data about cities' flow of pedestrians, bikes, vehicles. In practical terms, this IoT company offers data on traffic trends, infrastructure, real-time events, traffic experiments, etc.
Website: http://www.placemeter.com/
#7 ARTik
A Samsung product, ARTIK is the IoT platform – a so called "end-to-end" platform, suggesting inclusion of all elements required for Internet-of-Things. As making any IoT product is tough due to high complexity (hardware, software, apps, big data, product design), this platform by a tech giant makes it a bit easier. It combines all of those elements into a single ecosystem, while bringing all the necessary tools, APIs, SDKs and modules. This, in turn, offers capabilities for devices interaction, programming, data sharing, connectivity, secure message exchanges, IoT modules deployment, and much more.
Website: https://www.artik.io/
#8 SkyBell
Offering a really nice and fun small thing as a smart video doorbell – see, hear and speak to visitors at your doorstep, SkyBell brings IoT close to people. You can see it and try it, this smart doorbell sends live video to your phone via an app whenever someone rings a bell at home. A motion sensor can even alert you of a visitor before he/she presses the bell. The company also designs other IoT products like color night vision, Android apps and iOS apps for IoT systems, smart locks, triggers, sensors, etc.  
Website: http://www.skybell.com/
#9 Particle
What about some IoT hardware platforms? Particle from San Francisco, USA presents an all-in-one platform, that has everything for IoT developers under one roof. From getting devices online (wi-fi, cellular, mesh), microcontrollers and an operating system (Device OS), to development kits as open source. Its community lists about 135,000 software developers who design IoT devices and IoT applications, often in collaboration. They also have Device Cloud, a special cloud software to manage multiple devices remotely, a secure API, web and desktop IDEs, and more things we don't have enough time to cover.
Website: https://www.particle.io/
#10 MyMDBand
Again, it is turn of some practically useful IoT devices, built by one of the best IoT companies from the USA. The company offers a bracelet, which is actually a wearable digital device for medical emergencies. It shows critical medical data about the person while also translating the info to local language via GPS. Data is then accessible to anyone else through a QR-code on a bracelet. Medical information, by the way, includes prior conditions, allergies, medications, vaccinations. etc. One of the most handy features, especially for the elderly, is automatic alerts to emergency contacts.
Website: https://www.mymdband.com/

#11 Jasper
Another great team that offers a cloud IoT SaaS platform, particularly for SMBs and startups. The platform aims to help build, manage and monetize IoT products and services in various industries. For device connectivity Jasper also provides a Control Center, a special software environment to manage all the devices, monitors, sensors, etc. As part of premium services, the company offers smart security for tablets, traffic segmentation for IoT devices, management platform for "connected cars" – a unique project for remote vehicle fleets. For ladder, they've partnered with GE, BMW, Daimler, Toyota, Volvo, Ford and many more.
Website: https://www.jasper.com/
#12 Samsara
An IoT data platform providing products for energy/power monitoring, utilization, vehicle tracking, etc., which all truly make it one of the best IoT companies. It also develops industrial IoT apps with features such as dash cams, GPS tracking, as well as lots more other products, monitors, modules, developer APIs. For instance, one the most curious products is dual-facing dash camera (cloud-connected), designed to reduce distracted driving and crashes. Great stuff!
Website: https://www.samsara.com/
#13 TP-Link
One of the globally leading providers of WLAN products, TP-Link has also delved into IoT sphere. After making minor products like a wi-fi LED energy-reducing bulb and a mobile app alongside, it was time for something bigger. So they introduced a new smart home all-in-one router with touchscreen. It brings a central control point for all devices and is compatible with other manufactures. Its goal is automation, security, energy management, its means are day/night cameras, wi-fi light bulbs, smart plugs and switches.
Core features of this great IoT product are:
Wi-fi connectivity of all devices into a single system;

Tablet or smartphone to control and schedule all tasks via the Kasa app;

5GHz wi-fi performance (up to 1300Mbps);

A 4.3 inches touchscreen display, plus USB 3.0/2.0 ports;

SD storage slot to save videos or other data;

Works with Google Assistant, Amazon Alexa.
Website: https://www.tp-link.com/en/
#14 Cujo
Adding to the variety of IoT solutions, Cujo with HQ in US and offices across nine countries makes a smart Internet firewall for homes. It is specifically build to protect all home devices from hacking threats and malware. Encryption, device intelligence, gateway and cloud environments…and more are all real technologies by Cujo, that we invite you to learn more about. The firewall has one great additional feature – parents can use it to control content  access online for the kids, set filters and notifications.
Website: https://www.getcujo.com/
#15 Invoxia
A global player in telecommunications products, speakers and phones, Invoxia, founded in 2010 and based in France, offers a line of IoT products, starting with a unique GPS tracker to help secure personal belongings, devices or even modes of transport. To track things, there's the Roadie GPS app with no distance limitations. A second piece of IoT tech is a smart portable speaker with Alexa voice command, and with many features like music, web, radio, controls, alarms, and even hands-free calls.
Website: http://invoxia.com/
#16 Click & Grow
What's common for IoT technology and home gardening? Well, surprisingly enough those two things become one as indoor smart gardening devices by Click And Grow. Their system of garden capsules and pads is Internet-of-Things as it involves automatic watering, nutrients injection, special lighting and oxygen supply. You really have to spend some time to explore all and wrap your head around this. Such "zero-effort" home gardening for plants and flowers includes tools and elements like plant capsules and kits, soil nano-materials, timers, low energy consumption, self-watering tanks, biodomes, various indicators, etc.  
Website: https://www.clickandgrow.com/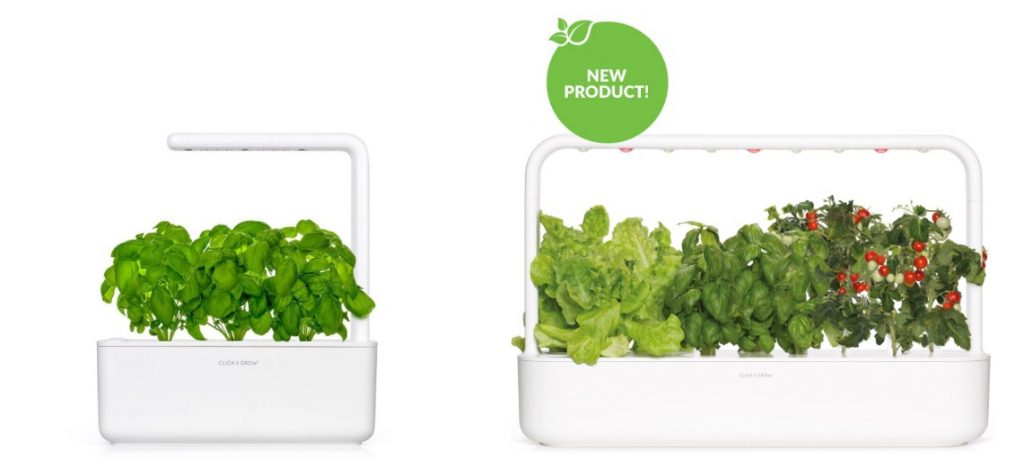 #17 Verizon
A leading US telecommunications provider Verizon that has been developing IoT services for few years already, in 2017 announced the global strategy. Its goal is to simplify services in Internet-of-Things though vast network of thousands of channel partners and experience in devices/platforms/applications. They have launched ThingSpace – an IoT platform to control multiple devices and data as a single environment. Any developers are allowed to code and test on ThingSpace. Verizon's core IoT areas include smart cities, telematics (route planning for delivery trucks), mobile commerce, asset tracking and management, 4G network with services specifically for IoT.
Website: http://www.verizonenterprise.com/

#18 Netatmo
For IoT business solutions, a French tech company Netatmo is one of the fine options. Partnering with EDF, Samsung and SmartThings, Engie, Muzzley, IFTTT, GreenIQ, they devise enterprise IoT for client services, weather forecast industry and smart homes. In reality, this means things like cameras, alarms, weather stations, gauges, IoT modules for developers, thermostats, smart heating radiators, visual monitors, as well as IoT starter packs. In addition, there's a program for developers Netatmo Connect, where they can build own apps with all the resources available.    
Website: https://www.netatmo.com/
#19 Digi
Wireless modules for NASA, marine navigation systems for Furuno, smart city devices for Enlight, charging stations for AddEnergie and more – Digi from Minnesota, USA, easily makes it into the list of best IoT companies. With history starting in 1985, the company is "putting machines to work", and currently in the IoT-way, as M2M communications. In other words, a highly innovative and diverse company delivering hardware, software and services to make Internet-of-Things into Internet-of-Getting-Things-Done. Well put! Products include wireless modules, gateways, routers, firewalls, console servers and serial servers, USB hubs, etc. Find much more at their site.
Website: https://www.digi.com/
#20 Telit
Looking to accelerate your business with digital transformation? Check out Telit IoT company works in every key area such as end-to-end IoT solutions, IoT modules, IoT connectivity, IoT platforms and IoT know-how services. In fact some of it include the following: cellular modules, vehicle software/telematics, low power wide area networks (LPWA), IoT platform and Telit portal for all things IoT, M2M sim cards, etc. All of that, apparently, is aimed at creating smart buildings, smart management systems, smart transportation.
Website: https://www.telit.com/
More IoT companies to consider
Clearly, our list is not the ultimate or full, there are literally thousands of startups and innovators out there. So you have to know exactly what and who are you looking for. As few more honorable mentions as top IoT companies, here are 15 more to follow:
PubNub

, providing data streaming for real-time global apps;

Gemalto

, hardware and software for IoT;

Pegasystems

, cloud software provider;

Microduino

, systems for students, teachers and inventors;

KaaIoT

, an open source IoT platform;

ForgeRock

, digital security systems;

Fathym

, a data management system for enterprise-level IoT;

Sifteo

, gaming and entertainment IoT;

Thingsquare

, low power wireless networks;

Xively

, all-in-one platform for connected devices;

Wi-Next

, industrial Edgeware IoT platform;

Litmus Automation

, cloud platform for enterprise apps;

Berg Insight

, M2M and IoT products and services;

Kepware Technologies

, connectivity/industrial automation software;

Losant

, IoT developer platform.   
Feel free to contact us via [email protected] if you want to place your company here.
Read more about companies