It is hard not to feel overwhelmed and confused with vast amounts of information passing through us as individuals today. Let alone the volume of data business companies have to deal with. Customer data, behavior trends, product preferences, location, availability, specifications, and so on and so on. Hence, big data solutions have emerged to help analyze and categorize information, as well as to predict market trends. Big data companies vary in fields (and level) of expertise, so why not take a look at top providers as a start?
Big data, in a certain way, stands apart from other technologies. It is still evolving, there's no established leading vendor. Although almost every tech company in every market tier – from IBM and Microsoft to small software agencies got into big data early.
What is Big Data?
According to Wikipedia, big data is complex sets of information too big for conventional  software to handle. It is challenging in terms of capturing data, storage, analysis, search, transfer, visualization, updating. Big data concept refers to processes of a different processing approach, namely massive parallelism on hardware.
Most of today's tech data comes unstructured and unprocessed. In such raw form it has little or no value, it has to be processed and analyzed to become valuable. Thus, the big data term refers to predictive analytics tools, user behavior analytics, and other methods to extract value.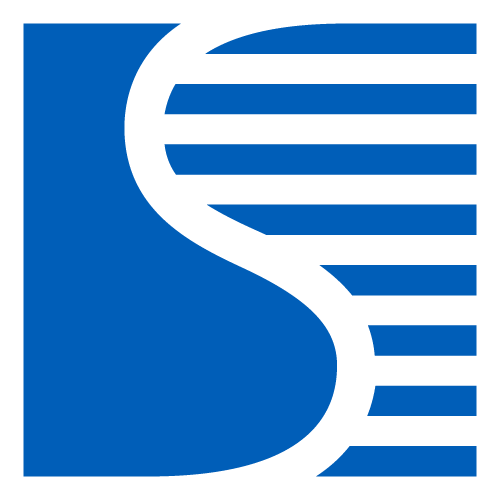 ScienceSoft
Data Analytics
Business Intelligence
Big Data Consulting
Visit website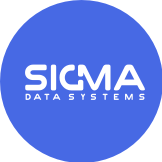 Sigma
Data science, visualization
Predictive analytics
AI & ML development
Visit website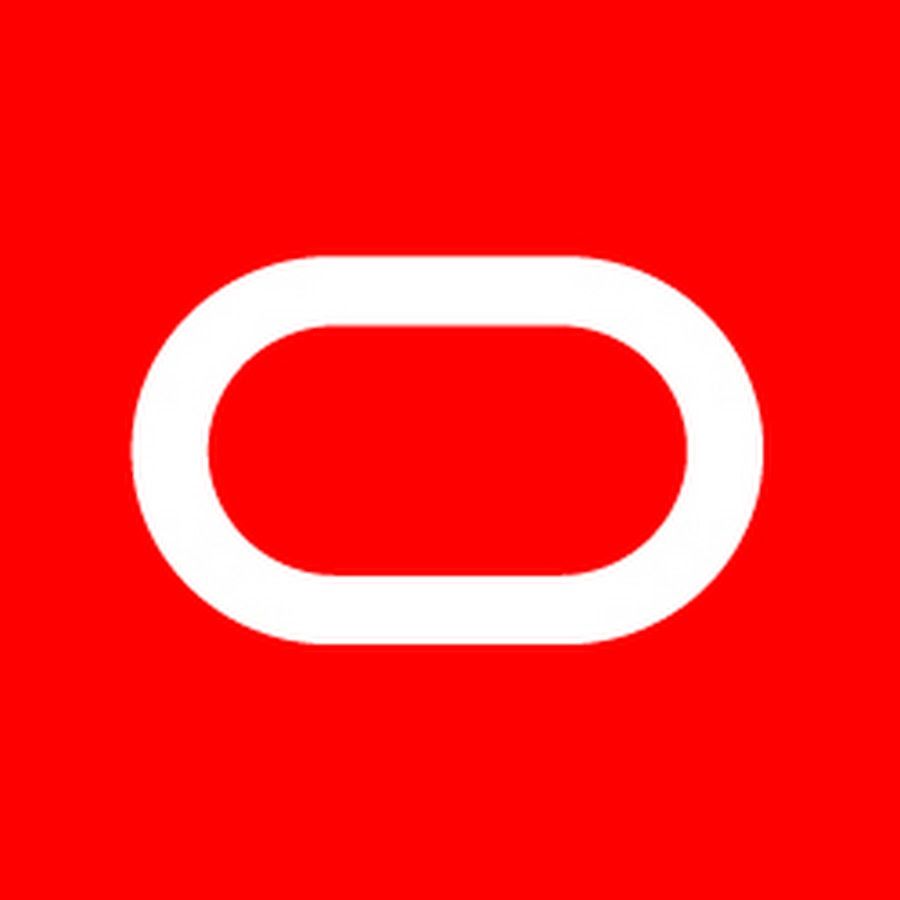 Oracle
Big data integration
Big data management
Big data analytics
Visit website
Best Big Data Software Companies
With over 30 years of experience in data analytics, the company started rendering big data services in 2013. Since then, they partnered with Amazon and Microsoft, attained the Gold Partner status from the latter, and were recognized as top big data consultants in 2018.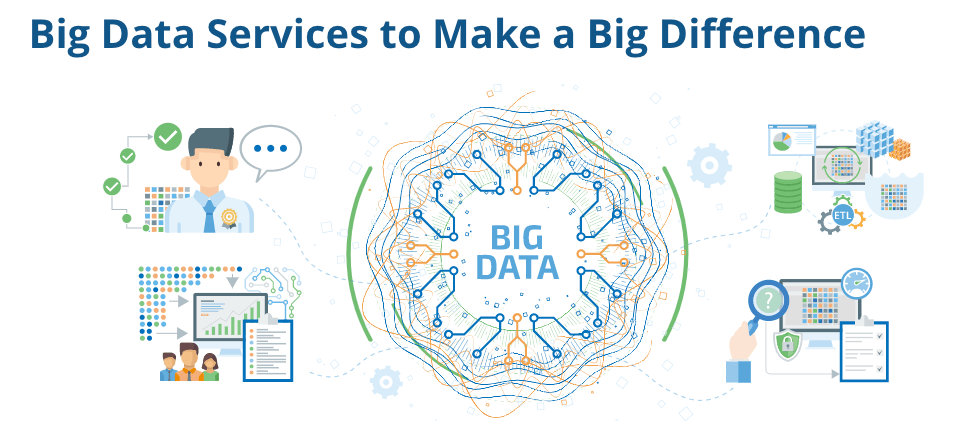 Mixing the mastery of dedicated technologies with advanced data science techniques, such as machine and deep learning, ScienceSoft is ready to contribute to any big data project as either a consulting, implementation, support or managed analytics services partner.
Headquarters: McKinney, TX, US / Founded: 1989 / Employees: 550+ / Contact: +12143066837 
Website: https://www.scnsoft.com/ 
Sigma Data Systems works with big data since 2010 when it was established. Their focus of interest is the development solutions for storaging and processing large massives of data with using advanced data science algorithms.
Their data engineers have experience in working with more than 30 different systems and frameworks. Thanks to this they are very versatility and flexibility in development and integration multileveled data systems. Sigma Data Systems' developers qualification are also confirmed by the certificat of compliance to the third level of CMMI and certified partnership with AWS.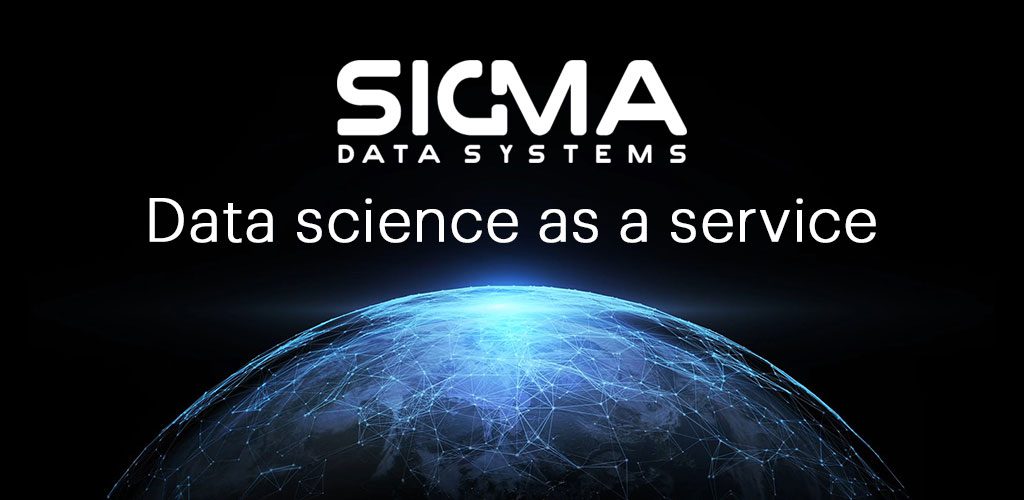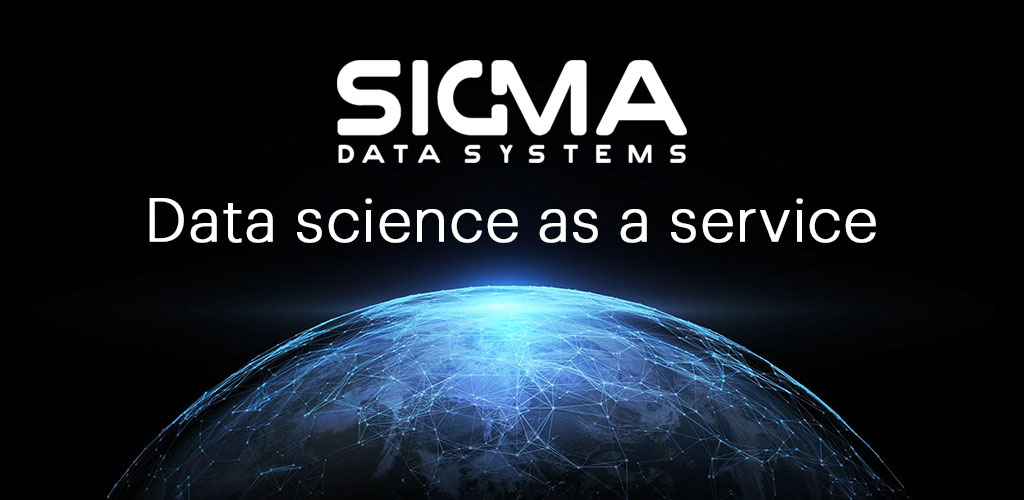 The company's portfolio includes various commercial clients in Business Intelligence, Security, and Training. Their innovative security system for a mall uses big data algorithms to recognize suspicious customer behavior from real-time surveillance cameras.
Headquarters: Sunnyvale, CA, US / Founded: 2010 / Employees: 200+ / Contact: +15166068934
Website: https://www.sigmadatasys.com/
In no way yielding to IBM, Oracle has a lot to offer in terms of big data too. Company works on simplifying all processes with data, their cloud platform is able to unify various data operations.
Autonomous Data Warehouse Cloud platform does not only combine over 2,000 SaaS applications, but also provides analytics models, dashboards, and machine-learning capabilities. All Oracle products and services are focused on three key aspects:
big data integration (Data Integration Platform Cloud, Stream Analytics, Event Hub Cloud Service),

big data management (Big Data Cloud, Cloud at Customer, Big Data Cloud Service, Big Data SQL, NoSQL Database),

big data analytics (Analytics Cloud, Big Data Spatial and Graph, R Advanced Analytics for Hadoop).  
Headquarters: Redwood Shores, US / Founded: 1977 / Employees: 165 627 / Contact: +18006330738
Website: https://www.oracle.com
Continuing our list of big data companies, let's see what Amazon Web Service can offer. AWS is widely known for its cloud computing products, but what is more important, it could be your answer to dealing with data. Amazon has released over 50 services, able to cope with development and deploying big data analytics applications.
Amazon  frameworks, Hadoop & Spark, Elasticsearch, Interactive Query Service, remain central products, while Kinesis Firehose/Streams/Analytics are in use to stream data. Amazon also provides six equally secure big data storage and databases – Object Storage, NoSQL, Graph Databases, HBase on Amazon EMR, Amazon Aurora and Relational Databases.
Headquarters: Seattle, US / Founded: 1994 / Employees: 29 312
Website: https://aws.amazon.com
Microsoft successfully launched three big data products –  HDInsight (full-managed analytics service for enterprises), HDP for Windows (a flexible and portable data platform) and Microsoft Analytics Platform System (a specialized local storage platform, that integrates with Azure storage). For instance, check out what Azure offers in terms of big data apps development.
Headquarters:Redmond, US  / Founded: 1975 / Employees: 150 619 / Contact: link
Website: http://www.microsoft.com/
On par with others, Google puts a lot effort into big data services. One product example is BigQuery, a  "serverless data warehouse" for real-time analytics, advanced security standards and speed.
Another step in direction of coping with volumes of data is Cloud Dataflow. This is a service which helps to transform data in real-time, as well as integrate with GCP services. Very often Dataflow features are compared to another data product, Dataproc for data clusters creation. 
Headquarters: Mountain View, US / Founded: 1998 / Employees: 139 121 / Contact: +18446137589
Website: http://www.google.com
Best Big Data Analytics Companies
Being named as one of the best big data companies in recent years, Denologix also has an astonish portfolio: Adidas, Empire Foods, City Bank, Munich RE, NHS, Scotiabank. The agency offers a wide range of solutions, including data management/integration, business intelligence (BI).
Most efforts center around marketing analytics, operations and process improvement, compliance, fraud and risk management, crime prevention. Denologix has developed solutions such as dxANALYTICS for finances, dxINDEX for data accuracy index, dxCRYSTAL for data cleansing, etc.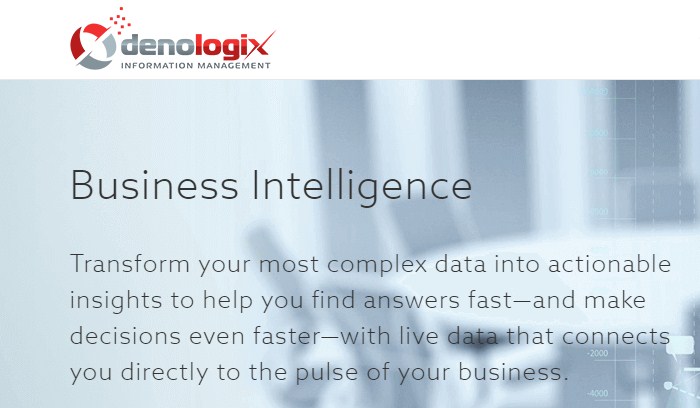 Hourly rate: $150 – $199/ Headquarters: Toronto, Canada / Founded: 2002 / Employees: 19 / Contact: +18003931203
Website: http://www.denologix.com/
More than 50 data scientists, data analysts and developers from Fayrix are engaged in big data products for increasing sales, risk management, business process optimization. Based on this company's 2017 achievements, it was listed as one of the top big data companies by Clutch and Kaggle.
Fayrix combines AI and machine learning to advance processing big volumes of data. They offer services like high-performance computing, simulation modelling, data governance strategy, big data infrastructure, etc. Besides data services, Fayrix also successfully works in software and mobile development.

Hourly rate: < $25 / Headquarters: Herzliya, Israel / Founded: 2005/ Employees: 111/ Contact: +97293740180
Website: https://fayrix.com/bigdata  
From the heart of Silicon Valley, ThirdEye Data became a world-known big data provider. Company has been heavily focusing on solving 3 data problems – volume, velocity and variety. And now it is able to offer big data sets, real-time, and predictive analytics, cloud computing, etc.
Working with such open source tools as Kafka, MongoDB, Redis, TEZ, Apache Drill, Spark SQL, and platforms like  Amazon AWS, Microsoft Azure, ThirdEye Data is specializing in data management, data cleansing, data conversion and so forth.
Hourly rate: $50 – $99 / Headquarters: Santa Clara, US  / Founded: 2010 / Employees: 50 / Contact: +14084625257
Website: https://thirdeyedata.io
Pragmatic Works is not just a Microsoft's premier cloud and data partner, but also a provider of products like Workbench, Task Factory, DOC, xPress, BI xPress, DBA xPress. Workbench, for instance, is worth mentioning – it comes with capabilities to audit/monitor data, validate cross-platform data, unit test databases. 
Hourly rate: $150 – $199/ Headquarters: Fleming Island, US / Founded: 2007 / Employees: 91/ Contact: +19044131911
Website: http://www.pragmaticworks.com
Specialised in Business Intelligence, Data Analytics, and  Business Automation solutions, cBEYONData became a first-aid in enhancement and automation of business processes, cloud migrations and enablement, agile project and process management, dashboards, and geo-mapping.
Lately, the company has launched CFO Control Tower, a scalable toolkit for financial systems, featured with such components as budget management, procurement, financial reporting, audit, payroll, and others to be able analysis and predict inside and outside data torrents, automate processes.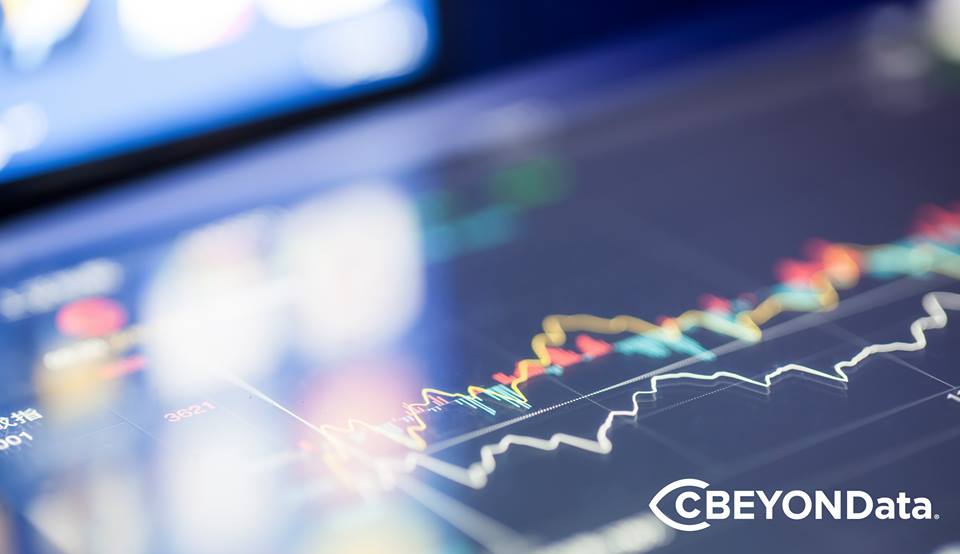 Hourly rate: $100 – $149 / Headquarters: Lorton, US / Founded: 2011 / Employees: 34 / Contact: +17036905730
Website: http://www.cBEYONData.com
Big Data Companies in Marketing/BI
Solutions for healthcare, finance, retail, education, telecom, manufacturing, transportation and logistics. Oriented on increasing market speed, profit and revenue, lowering costs, this big data company has in its arsenal a variety products and services. Namely data monetization roadmaps, architecture, lean analytics, dashboards, competitive intelligence, proof of value, predictive analytics.
CBIG also has released few frameworks – CBIG Framework for integrating data from blogs, Facebook, emails or Internet search. Or Frogpoint, a tool for centralized documentation and tracking issues/bugs through a web browser.
Hourly rate: $150 – $199 /  / Headquarters:Chicago, US  / Founded: 2002  / Employees: 43/
Website: https://www.cbigconsulting.com/
A US company producing advanced big data tools to predict and analyse customer behavior patterns. Escpecially in regards to social media, social content, customer experience and acquisition, brand loyalty. Company has been working with more than 250 clients from multiple industries, e.g. Fremont Bank, Imation, The New York Times, Wells Fargo.
Hourly rate: $200 – $300 / Headquarters: Berkeley, US / Founded: 2001 / Employees: 13/ Contact: +18776763743
Website: http://www.beyondthearc.com
One of the key factors in prediction revenues and product trends, according to LatentView Analytics, is "a 360-degree view of the digital consumer". Therefore, company provides services to gather huge amounts of data from different sources, process it, and produce an action plan for further actions.
Based on three essential elements – Business, Data and Math, the team created over 20 automated analytics solutions. One of them, for example, Amplifyr is aimed at discovering insights, or take Panel Miner – for general  analysis of customer experience from digital resources.
Hourly rate: $150 – $199 / Headquarters: Princeton, US  / Founded: 2006 / Employees: 627 / Contact: +16097344300
Website: http://www.LatentView.com
Treehouse Technology Group is a technology strategy and software development and integration firm. They provide both product and strategy consulting, in addition to technical implementation and project execution. They believe in an independent approach to technology solutions and work with firms to define, deliver and execute their technology strategy.
Accordingly, they perform vendor analysis and technical development based on industry best practices. When an off-the-shelf solution does not meet the needs of their partners, custom application development is necessary to bridge the gap between best-in-breed (specialized) and ERP solutions (general).
TTG prides itself on their ability to solve complex business problems with custom-tailored solutions that support the ever-changing business environment of their partners. They focus on business value first, aligning the strategy and direction of their partners with their specific technical needs, before providing a technology roadmap to implement the mutually established vision. By working closely with their partners and obtaining feedback along the way, they guarantee a positive experience that yields fruitful results.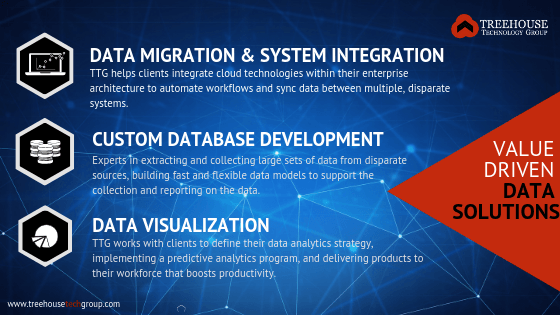 Headquarters: Manchester, NH   / Founded: 2014 / Employees: 18/ Contact: [email protected] / 617-488-9192 
Website: https://treehousetechgroup.com/