15+ custom software development companies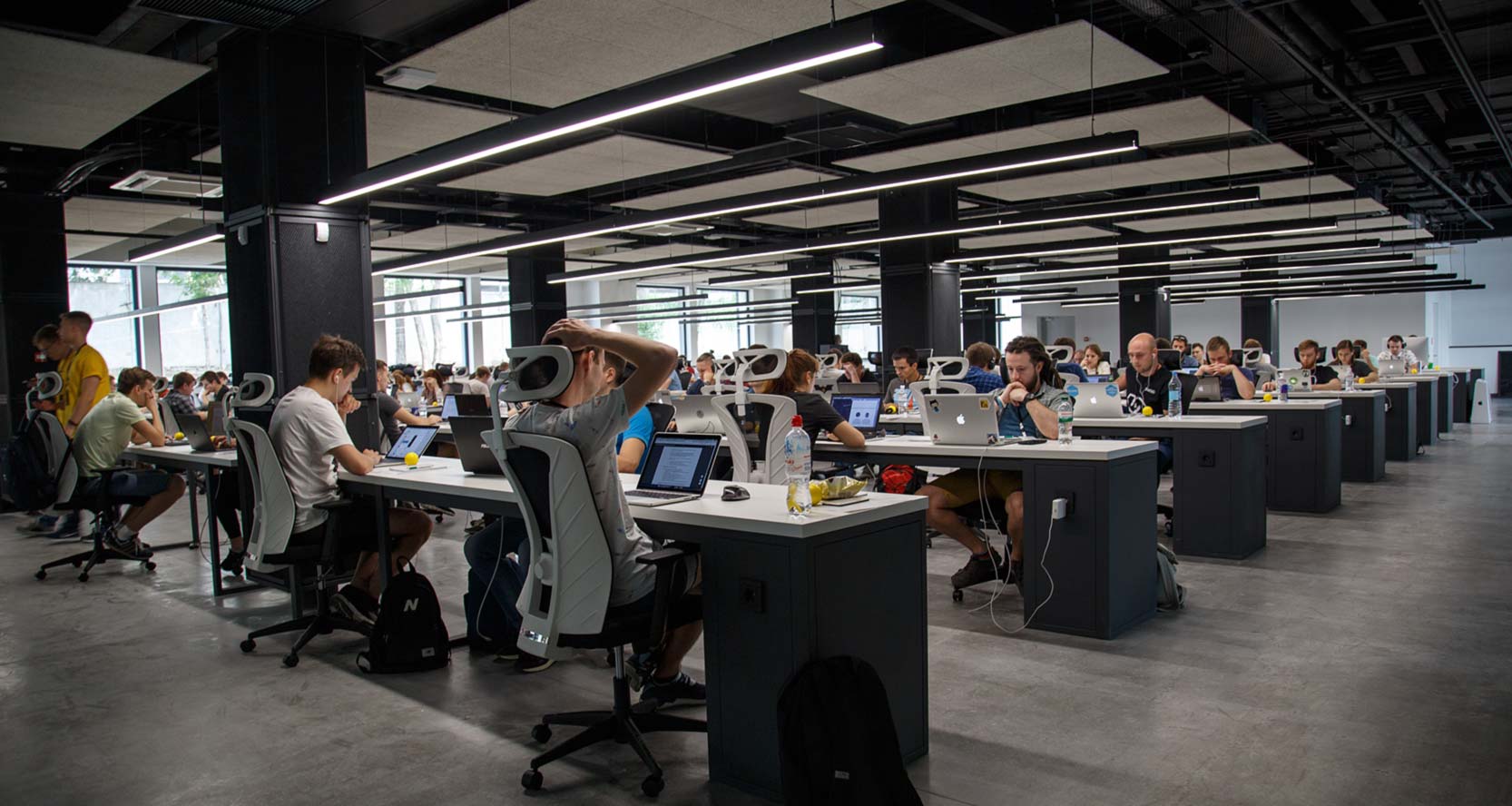 Custom software development is the way to be ahead in today's highly competitive, growing and constantly changing environment. If you want your company to grow as well, all the systems and operations, both internal and external, should be high-performing. Your software and apps should correspond with business goals, capable of integrating with  outside systems, and so on. Custom approach is the winning ticket for many when building digital products, that's why the list of best custom software development companies is in demand.
To help you choose the right "partner-in-crime" we've gone through all the top agencies, their portfolios, services, experience, track record and compiled this list. These are the most trusted, in our opinion, software development companies, able to bring your ideas to life with passion and creativity.
1. Spire Digital
With the 20 years history behind, Spire Digital became one of the best custom software development companies according to Clutch listing. Specializing in custom software development, user experience design, web development, app development, DevOps. The company successfully collaborated with United Launch Alliance, CoBank, Cochlear, Coors,  Newmont Mining, Western Union.
Quantitative and qualitative testing of product prototypes, creating financial models, product viability, cost-efficient development are among benefits of working with Spire Digital. Services also include building MVP with key features, but without needless out-of-the-box technologies and frameworks. As result, the client gets elegantly developed, perfectly scalable and customized product.
Headquarters: Denver, CO, U.S./ Founded: 1998 / Employees: 53 / Contact: +13036209974
Website: http://www.spiredigital.com/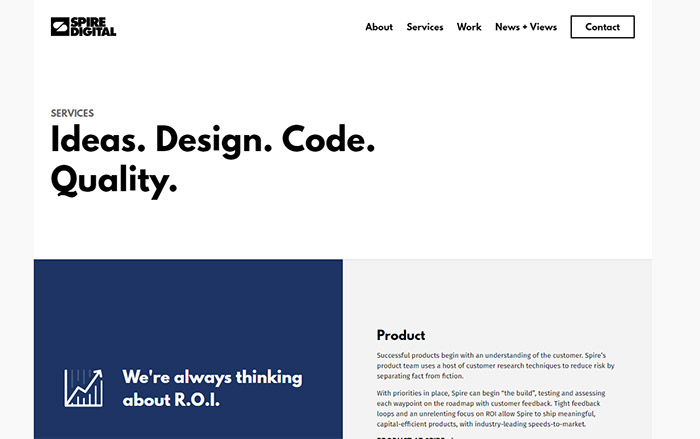 2. Fingent Corp
Fingent Corp, from its early steps on the market, choose the delivering custom solutions as a central sphere of their activities. Now, with the offices in USA, India and UAE, this company has launched numerous digital products for Sony, Johnson & Johnson, NEC, PWC, Trade Alliance Group, CBN, Premium Retail and more across financial, real estate, healthcare and media industries.
As one of the pioneers of custom software development, Fingent provides web and mobile app development, digital transformation, analytics, product development, IT infrastructure services. Starting from 2017, they also have expanded the range of technologies with focusing more on IOT, Augmented and Virtual Reality.
Headquarters: New York, U.S. / Founded: 2003 / Employees: 271 / Contact: +19146159170
Website: https://www.fingent.com/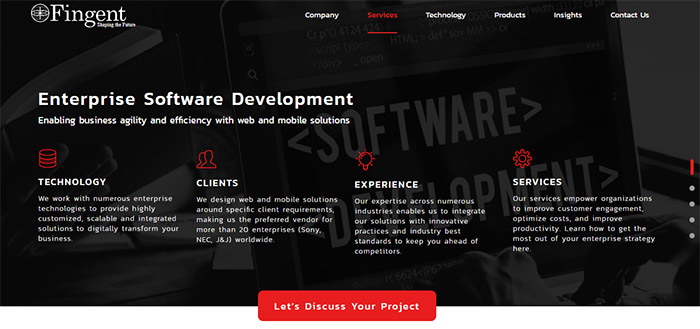 3. Praxent
Named as a global leader in the software development services by Clutch in 2017, Texas-based company during its 18 years appearance on the market has delivered over 300 unique and innovative software products. Being the experts in platform design and development, SaaS, product development, etc., Praxent provide great expertise. Their tech stack comprises of ASP.Net, Microsoft SQL Server, Drupal, Django, WordPress, Java, Python, Javascript and more. The company's working attitude "Can-Do" ensures the deep drill into the client's problem to create custom software. Services by Praxent, include front-end applications, native mobile apps, cloud hosting, system integration and ETL, database development.
Headquarters: Austin, TX, U.S. / Founded: 2000 / Employees: 35 / Contact: +15125536830
Website: https://praxent.com/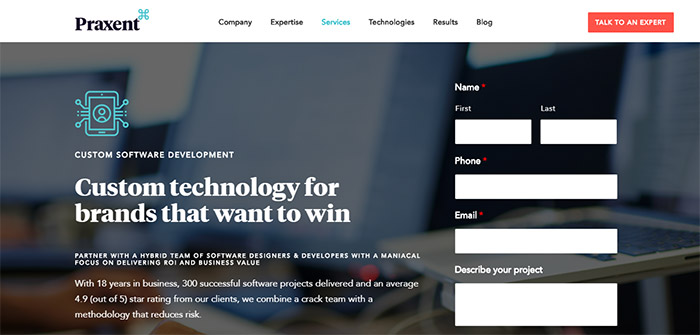 4. Merixstudio
The Poland-based full-stack development company, Merixstudio provides services in planning, design and development of web applications, websites, digital products. The team of skilled professionals builds products, using Django, Drupal, PHP, JavaScript, HTML5, CSS3. With the core competencies in custom software development, Merixstudio offers a full-cycle software development services, from design phase, through implementation and integration to further support services. They have launched 168 projects for 154 worldwide clients (Toshiba, FOX, Marks & Spencer, Volkswagen, The Independent, Tesco), with focus on highest quality, modern standards functionality and "super-awesome-looking" design.
Headquarters:Poznań, Poland / Founded: 1999 / Employees: 67 / Contact: +48570001928
Website: https://www.merixstudio.com/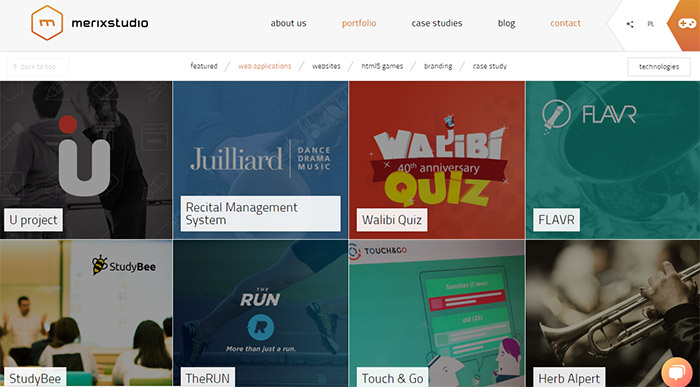 5. Trigent
Taking the start from middle 90th, today's Trigent comprises into the list of world top software development companies. Experienced on deploying products in the manufacturing, transportation, financial services, insurance, e-commerce, the agency is offering a range of services. From cloud development and transformation, QA and testing, to digital transformation, infrastructure, business intelligence. The expert team of more than 600 developers can build customized software products, launch products faster and optimize work processes.
Headquarters: Southborough, MA, U.S. / Founded: 1995 / Employees: 686 / Contact: +15087796743
Website: https://www.trigent.com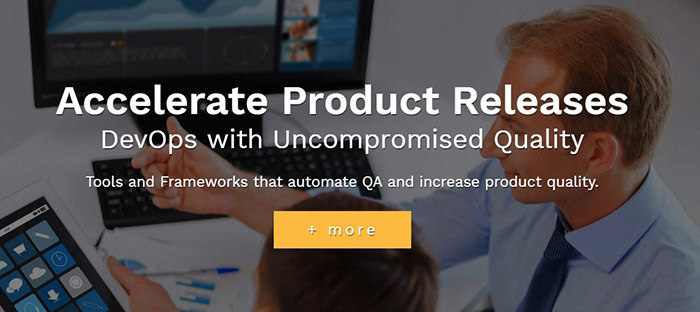 6. Intellectsoft
Intellectsoft, still a junior player in comparing with its neighbours in our list. Though it has already made the name for itself as great custom software development agency. In a case, you were looking for a software solution to operate, scale and coordinate software and mobile apps, Intellectsoft is capable of all. With focus on the blockchain, Augmented Reality, AI, big data, IoT, fintech and cloud computing, developers from Silicon Valley provide the full-scale software solution development, including mobile development, web development.
Headquarters: Palo Alto, CA, U.S. / Founded: 2007 / Employees: 254 / Contact: +16503004335
Website: https://www.intellectsoft.net/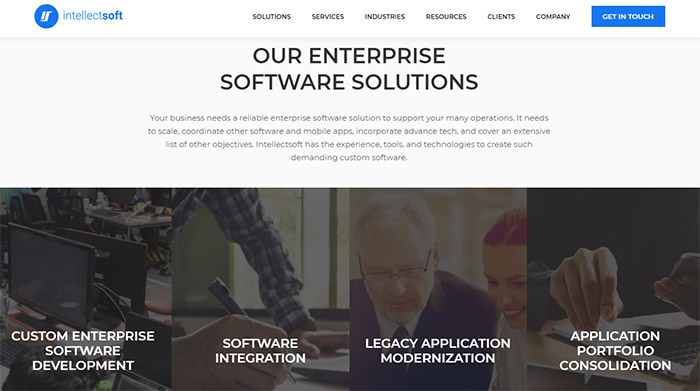 7. Itransition
Intransition is providing tailored services to cope with challenges of modern enterprises – integrity, communication and collaboration problems, productivity via ECM, EDM, ERP, CRM, etc. The company's core specializations are custom software development, software prototyping, enterprise application integration, technology consulting, application security, testing & QA, maintenance and support. The proof of high standards of software engineering and quality-oriented software development can be recommendations from clients like Xerox, Toyota, eBay, PayPal, Adidas, Shell.
Headquarters: Lakewood, CO, U.S. / Founded: 1998 / Employees: 1011 / Contact:+17202072820
Website: https://www.itransition.com/

8. Radixweb
Radixweb shows a great dedication to custom software development, emphasizing on staying competitive and preparing for further integrations with IT products. The company also offers product development, web & desktop app development, cloud consulting, app modernization, enterprise mobility. During the last 17 years, Radixweb has provided leading technologies for more than 2500 clients, including Cnet, Shutterfly, New York  Times, Tesco, etc.
Headquarters: Ahmedabad, India / Founded: 2000 / Employees: 349 / Contact: +16468016885
Website: https://simplified-it-outsourcing.com/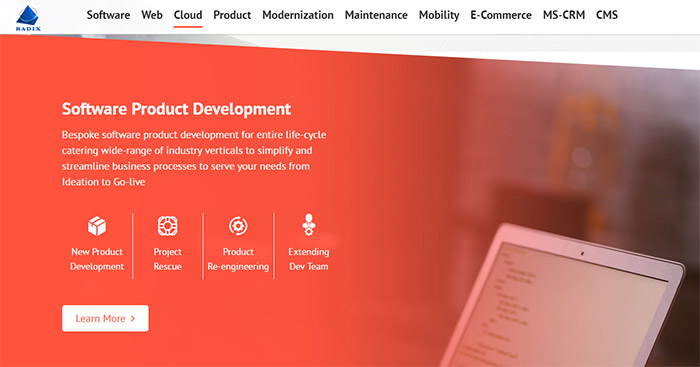 9. Orases
Custom digital solutions, mobile and web apps, and high-end design – the basics of Orases software development. Their digital solutions are made to connect and manage the main triangle – user, machine/device, information. Orases is specialized in custom and complex software, able to integrate with systems, like ERP, CRM, EMR, 3rd-party systems, or different APIs and complex datasets. Their services are in strategy building (product roadmap & resource planning), branding (brand strategy and positioning), user experience, product design and content management. 
Headquarters: Frederick, MD, U.S. / Founded: 2000 / Employees: 26 / Contact: +13016948991
Website: https://orases.com/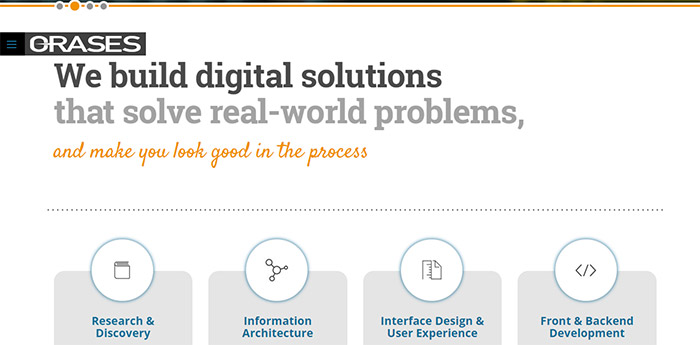 10. Experion Technologies
If you are wondering how to increase revenue, reduce operational costs, Experion Technologies has some answers for you. The 12-year experience, more than 100 customers (Bacardi, Tyson Foods, TopGolf, Aegon, J&J, etc.) through 8 countries, offices in Europe, Asia and America. Just a few facts, pointing on the company's successful growth. Specialized in custom software development, Experion Technologies has a wide range of services, incl. web and mobile development, UI/UX, app re-engineering, blockchain.
Headquarters: Trivandrum, Kerala, India / Founded: 2006 / Employees: 338 / Contact: [email protected]
Website: http://www.experionglobal.com/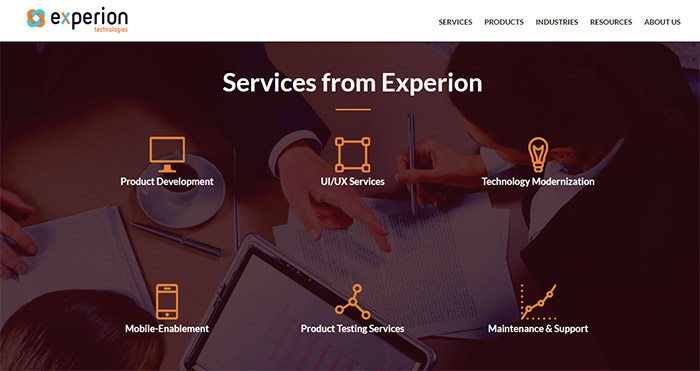 11. Table XI
Table XI is another one great team of developers, mostly focusing on healthcare and medical industry. With innovative ideas in custom software development, the agency is producing top digital solutions. Table XI's main services are custom web development, digital strategy and project management, UX, mobile development. Each working process consists of detail studying business features and set of tasks, software audit, project inception, and product design workshop. The main used technologies are Ruby on Rails, JavaScript, Swift.
Headquarters: Chicago, IL, U.S. / Founded: 2002 / Employees: 39 / Contact: +13124506320
Website: https://www.tablexi.com/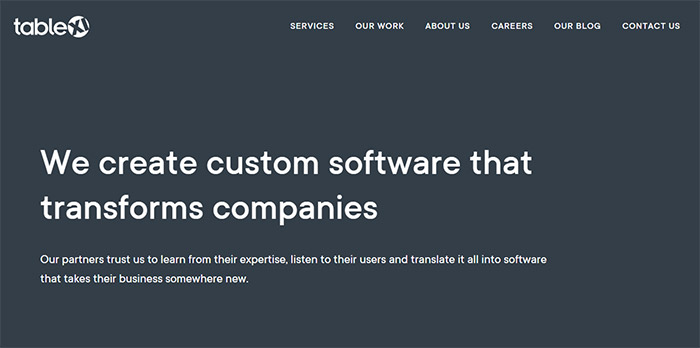 12. DCSL Software
One of UK's leading custom software development companies, DCSL puts all efforts into intelligent, cost-effective and intuitive projects. For small companies and big enterprises like BT, Virgin Media, Lidl, WaterAid, Ikea and the NHS. Using their products, you are getting the digital tool for smooth business running and creating new revenue streams. The range of offering services can easily cover all the needs of today's market: custom business application, website and web app development, building database, White Label software development, IoT, mobile app dev, software and hardware integration, Data migration systems and many more.
Headquarters: London, UK / Founded: 1994 / Employees: 53 / Contact: +442030966199
Website: https://www.dcslsoftware.com/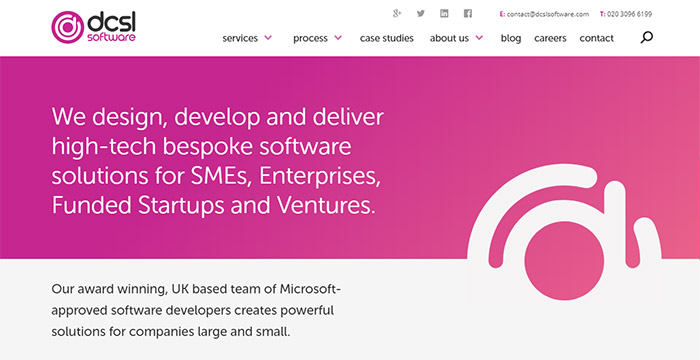 13. iTechArt
Working on European and North American markets, iTechArt is developing products for finance, eCommerce, real estate, marketing. As a custom software development company, they are involved in web development (Front End Development, Python, Ruby on Rails, PHP, Node.js). They also building of enterprise solutions (Microsoft .NET, Java EE, Microsoft SharePoint, Salesforce), mobile apps and cloud systems. iTechArt has such names as Gain Capital, Merkle, Oracle, Scivantage in portfolio.
Headquarters: Minsk, Belarus / Founded: 2002 / Employees: 685 / Contact: +375293596331
Website: https://www.itechart.com/
14. 10Pearls
Trusted by NASA and U.S. Homeland Security department, 10Pearls shows great results in custom digital solutions and up-to-date technologies. Their services include new product development, DevOps, customer experience (CX) and UX/UI design, enterprise software development, mobile and web app development, cybersecurity. End-to-end software development process consists of validating, design, development, maintain and secure stages. As for the used technologies, in 10Pearls prefers AWS, Azure, OpenStack, Dockerm, .NET, Adobe, Drupal, etc.
Headquarters: Vienna, VA, U.S. / Founded: 2004 / Employees: 360 / Contact: +17039351919
Website: https://10pearls.com/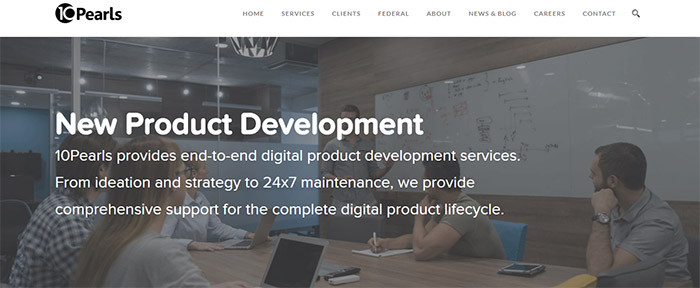 15. Eleks
The almost 30-experience allows us to call Eleks one of the best IT companies. Wide range of expertise in IoT, Blockchain, VR/AR/MR, mobile development, cloud systems, DevOps. The company provides services in software engineering, consulting, quality assurance, business analysis, UX, security. Eleks managed to become one of the world leaders in custom software development. How so? Mostly, due to its approach to working with clients and building software from scratch, enhancing it with new features, etc. As the full-stack development company, Eleks works on innovation, building, maintenance, prototyping, R&D, product strategy.
Headquarters: Lviv, Ukraine/ Founded: 1991 / Employees: 1108 / Contact: +17029787116
Website: https://eleks.com/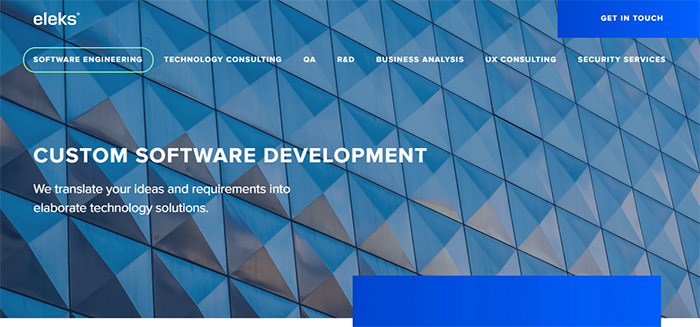 15 more agencies to mention
Surely, this list of top custom software development companies is not limited by those mentioned above. There are plenty other fish in the sea. Small and big agencies, with niche specialization or wider range of services exceeding clients' needs. The trusted platform Clutch counts more than 4000 companies, involved in custom software development. And here are a few others, we want you to consider as potential executors of your project:
Feel free to contact us via [email protected] if you want to place your company here. 
Read more about companies