You know the saying: "Good clothes open all doors." Often, a first impression may end up the last impression, if it does not succeed in generating customer interest about your goods and services. Design has to convey a style, a voice and a soul of a brand. Thanks to great variety of graphic design companies for hire, you spare precious time and acquire professional service for your brand. Let's drop some examples.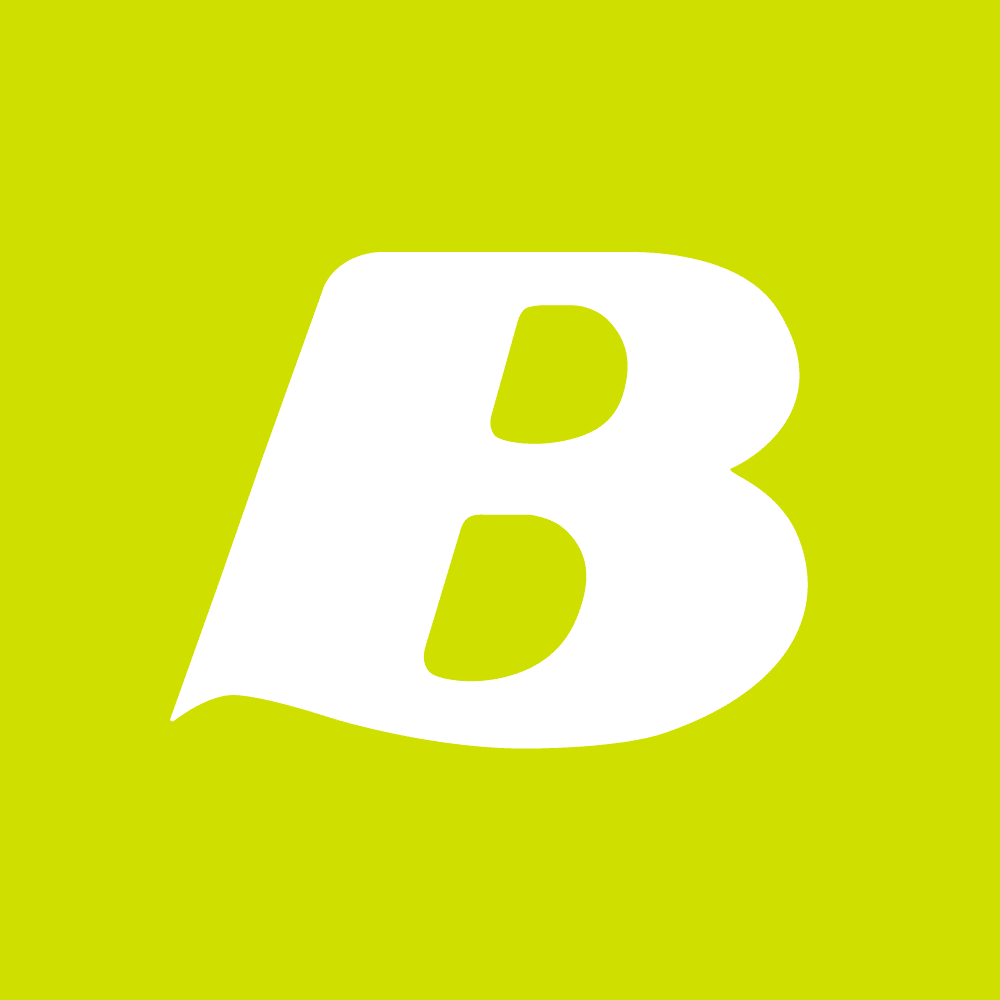 Bates Creative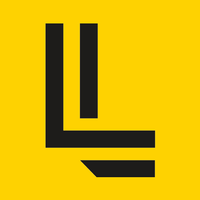 Landor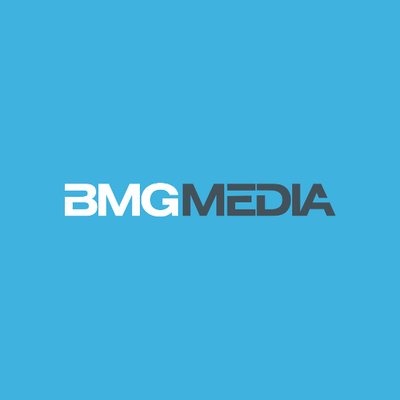 BMG Media Co.
20 best graphic design companies
As there are literally hundreds and hundreds of agencies providing graphic design services, we've set aside 20 after many hours of research. We tried to be as objective as possible. We paid close attention to skills, experience, portfolio and customer reviews (both on their websites and  independent platforms).
Bates Creative is a USA-based agency which specializes in branding and digital development services since 2003. Today they work in branding, graphic design, digital, print, copywriting, strategy.  Graphic design projects include research, brand Strategy, messaging, logo, identity design, packaging, brand guidelines, etc.
For project example look at Atlas Brew Works. The task was to make the brand recognizable beyond the state. Bates team created a hand-drawn logo, individual beer identities for every sort, design of packaging, signage, promotional materials, limited edition posters, tap handles. A responsively designed website of course as well. Today the brewery has its own distinct steampunk brand identity.
The company has many other examples of quality work, like brand identity project for American Marketing Association. Bates worked out brand campaign and digital advertising, logo rebranding. 
Founded in 1941, the Landor company is a true pioneer in research, graphic design and consulting services. Being a global international consultancy, Landor is also a member of the Young & Rubicam Group network, a global marketing and communications firm. Customer list needs no introduction with brands as BBC, BMW, Coca-Cola, Nike, Apple, Henkel, Old Spice…
One of the most interesting projects was brand vision for British Airways, marketing relationship between the main airline brand and other services. The team worked to create new graphic elements for British Airways entire fleet.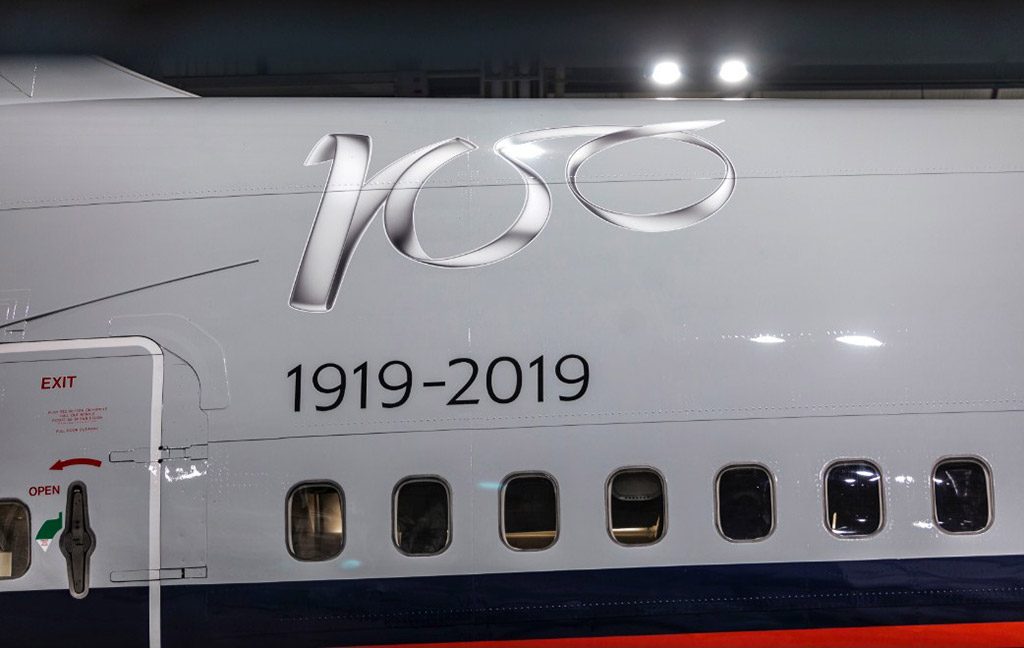 As another example, for Petbarn brand Landor team developed a minimalistic style along with multiple graphic illustrations to reflect the emotion around pets. The project wen online early in 2019 and has received a positive response on social networks.
Originally created for local businesses needs only, BMG supplies graphic design solutions for over 600 customers worldwide today. With over 10 years of experience, their specialties are graphic design, content management, digital marketing. They work for medium and small businesses, startups, covering various industries like medicine, healthcare, real estate, restaurants.
One of the top projects was creating a website for a large game production company Zynga. The task was to develop a convenient user interface, with easy access to menu. The team used technologies such as HTML5, CSS3, jQuery, JS, WordPress, while team illustrations were made in Photoshop.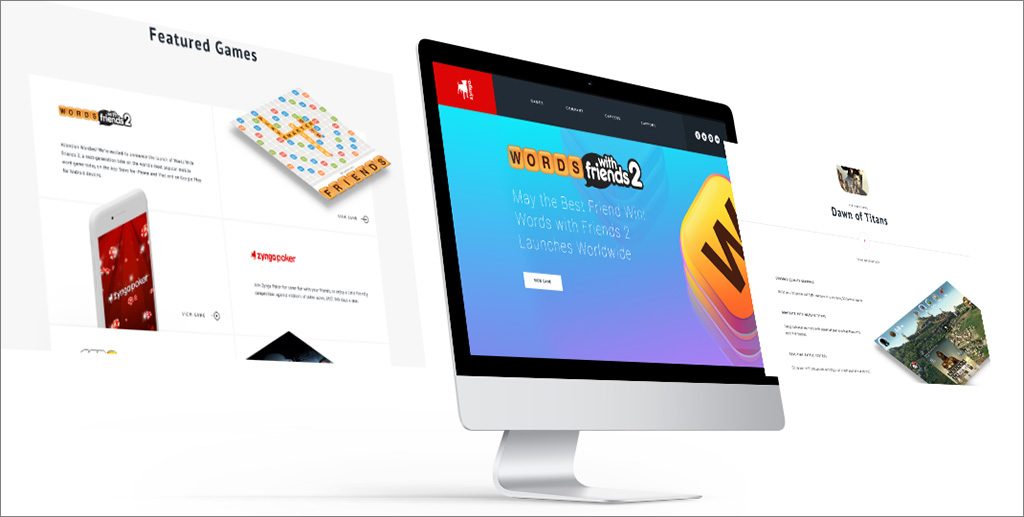 Charlie Smith Design is a London-based company with 16 years of experience in design and campaigns for top brands such as Byron, John Lewis, Dior, Louis Vuitton. Their expertise is in such graphic design services as print, packaging, book design, identity design, exhibition, event design.
From the company's portfolio, we could not mention the project for UNICEF Next Generation. The goal was to create a website and visualize a collection of poems. Designers did a great job providing pastel colors and tailored fonts to produce an inspiring atmosphere and aesthetics.
Another amazing graphic design solution was Artnote – an application for art collectors to find and save lots, leave notes. The result was an easy-to-use, functional, yet soft graphic design elements,  characterized by large letter shapes, pastel colors in combination with a bright electric blue color. The team also worked on creating a dynamic logo for the site.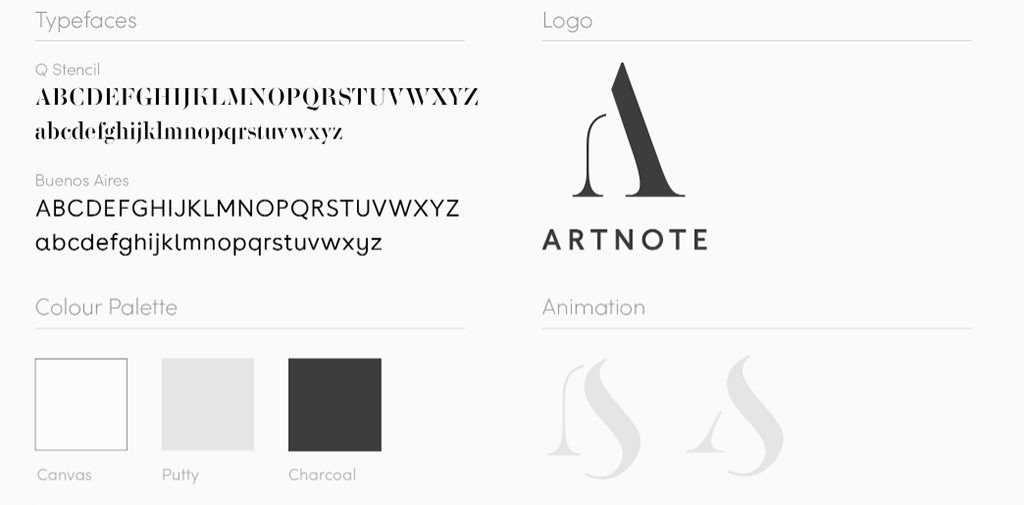 Amsterdam-based company, founded in 2001, is an independent brand consulting agency speaking and working in 20 languages. Graphic design, visual identity, brand experience and strategy are their strongpoints. Saffron Brand Consultants mainly cooperates with clients in banking, retail, fashion, luxury, telecommunications, education, but also non-profit organizations. Some of the biggest clients on the list are YouTube, the city of London, Siemens, Warner Music, Fujitsu, A1 Telekom Group.
A project for YouTube was one of their most exciting highlights – a brand design revision. The team presented a new concept, and graphic designers worked to improve the visual components of the platform, including the famous red button. 
Another example is the external identity for Payvision fintech company. From a visual point of view, many colors were involved, yet at the same time did not distract visitors. Through strict lines and simple geometric shapes the team personalize Payvision's role for clients.
FutureBrand is an international graphic design and brand consultancy agency with over 20 years of customer trust under the belt. It has 25 offices in over Europe, Asia, Australia, and employs 600 highly professional and creative developers, strategists, designers. Naturally, any design-related services are offered, including brand architecture, visual identity, naming, marketing, consulting. 
One of the most recent projects by FutureBrand is a design concept for NYC World Pride timed to Stonewall's 50th anniversary. For this occasion, the team utilized bright colors of a LGBT flag in combination with geometric shapes and simple fonts. As a result, they won a Gold Graphis Award.
One more project worth noting is the creation of a completely new concept for the once-popular brand Motorola. Now known as Moto after rebranding, by the way. The work included the new creative strategy and visual identity development. The concept became "less is more" with pop-art elements.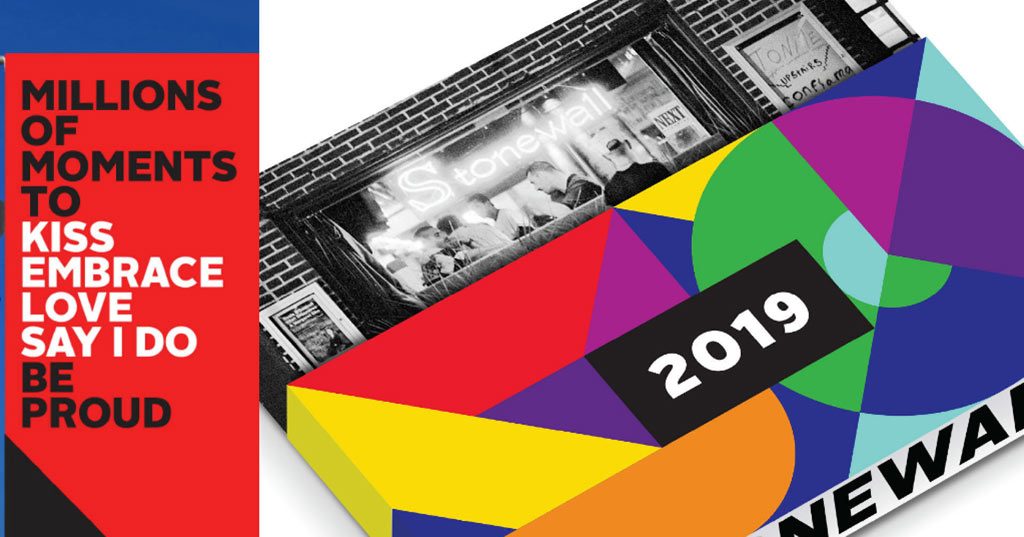 A young agency providing design experience for clients in 20 countries. An impressive number of qualified 750 team members, with high ambition that has already proven itself by working for Airbus, Bank of America, Colgate-Palmolive, FIFA, Ford, Nestle, Tesco, Vodafone. When not afraid to hire audacious graphic design companies, definitely check them out.
As for the work, one of the most interesting projects was Shakespeare's Globe – a reconstruction of the open-air famous theater. For graphic design and concept, red/white/black colors were applied – the precise ones that were available in print in times of Shakespeare), as well as unusual textures.
The company also boldly approached Axel Springer brand identity creation with rich blue, green, red, purple colors, only lowercase letters, and a simple font. Superunion guys created an animated dynamic logo and lots of other graphic elements.
Clap Creative was established in 2014 in Los Angeles. They do web design services, banner design, logo design, and brochure design. Although it is a small team of a dozen of developers and designers, they are one of the top graphic design companies to consider, especially by e-commerce, entertainment, travel, real estate industries.
Let's check some of Clap Creative projects. Vadim and Yelena Chalet – a website for online hotel booking. Designers built a site with minimalist design, only a few fonts, to accentuate large clean space, lightness, comfort. As an e-commerce example, there's Tribe and Treasure. Bohemian vibes and jewelry inspired tender and fashionable design.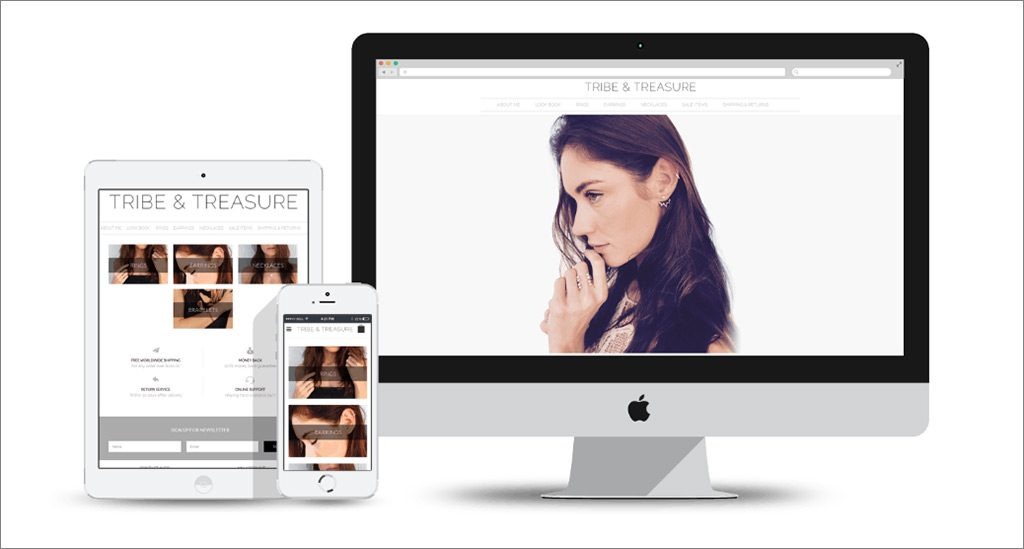 Even though Slangbusters emerged in 2018, it has already become a competitive player in the branding and design market. As a graphic design agency primarily, they offer plenty of graphic design services, both digital and print. But most of all – fresh original ideas for clients, market research, brand strategy, design identity, brand guidelines, and more.
From portfolio, Cryptex website caught our attention. The project encompassed overall design and  identity, as well as logo, gradients, down to every detail, for this particular cryptocurrency exchange place. As a result, the first ever TrueUSD-based cryptocurrency trading platform was launched.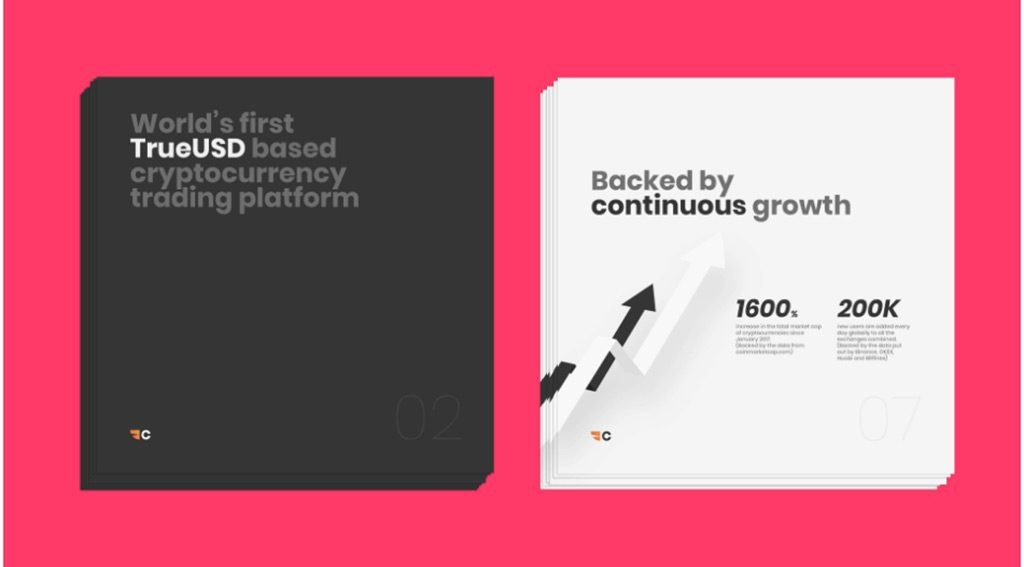 The team of developers and designers from Chicago bringing you branding, marketing, and graphic designing solutions since 1992. Numerous awards, over 40 professional designers, a full spectrum of branding/marketing services. Pivot Design has an upper hand in graphic design, advertising, brand identity, motion marketing, etc.
Looking for examples of work? Say, My Stage Brand project for Harris Theater. The goal was to create a new club program for children to inspire love for theater from young age. Thus, Pivot Design  presented a colorful solution combining yellow, red, pink, green, purple and blue, and theater logo was used as a graphic texture.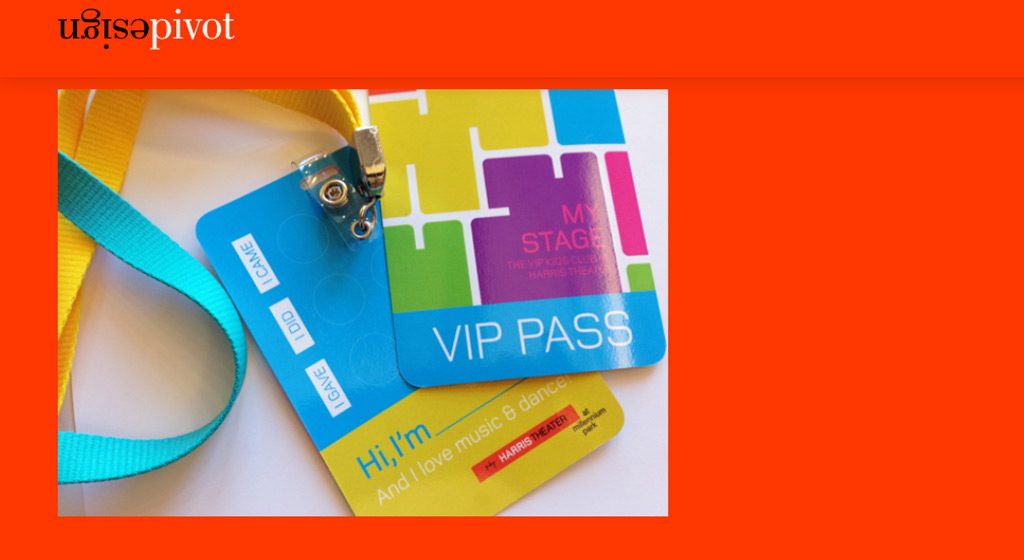 SIRVA could be another example where designers did a tremendous amount of work to create the whole brand. Together with SIRVA marketing team, they devised the graphic design concept centered around a triangle-shaped organization logo, as well as introduced a new color palette.
South Made, a small digital marketing company from Knoxville, USA, established in 2007. Their creative graphic design solutions utilize typography, imagery, unusual colors and forms. Today the spectre of work has extended to logo design, print/digital, apparel, packaging, vehicle graphics, social content.
Design, video and photo content for an elite client, EST8TE clothing boutique, is one of their work examples. One of the tasks was to create a magazine cover concept for "EST8TE & grow". In the end, a dark color palette was chosen, conveying clothes elegance.
Another worthy mention from numerous projects by South Made is "Penne For Your Thoughts". The team was hired to produce a brand concept for the Italian-American fusion food truck and become  the best mobile food service in Knoxville.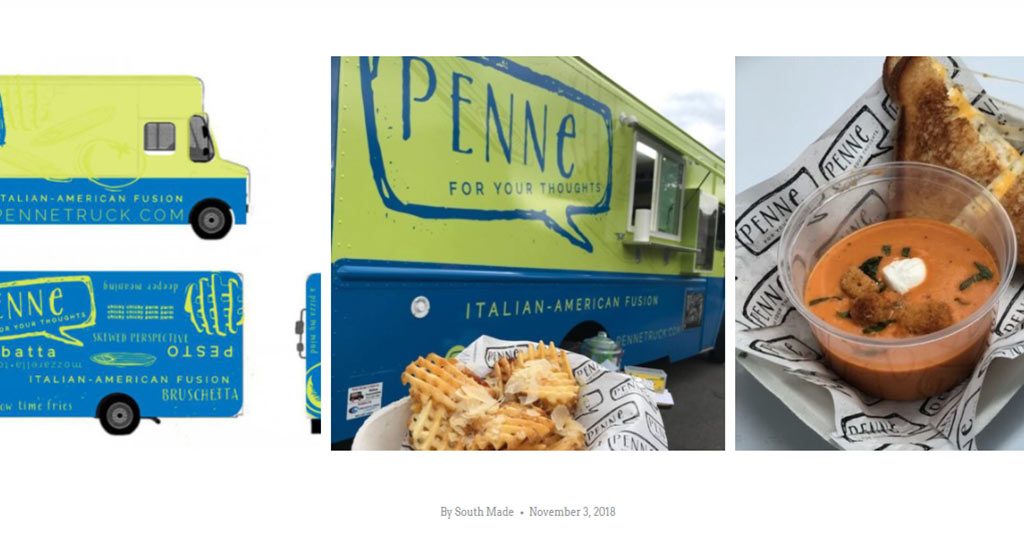 AMG Design is a trusted full-cycle custom web design company from Auckland, New Zealand. In addition to web design and graphic design, they offer digital marketing, in-house photography, video production, and even SEO services.
One of the company's notable projects was Dr. Brandon Hitchcock's plastic surgery clinic brand  identity design. For web design they went with minimalist dark gray, white and peach colors. They also did illustrations, logo, business card design, print stationery, signage.
AMG also worked on a major project to create a responsive website for the exporter of timber – TENCO. The website design ended up with bright red menu bars and buttons and unique  photography. The case also included a management system for website updates, and social media marketing campaign.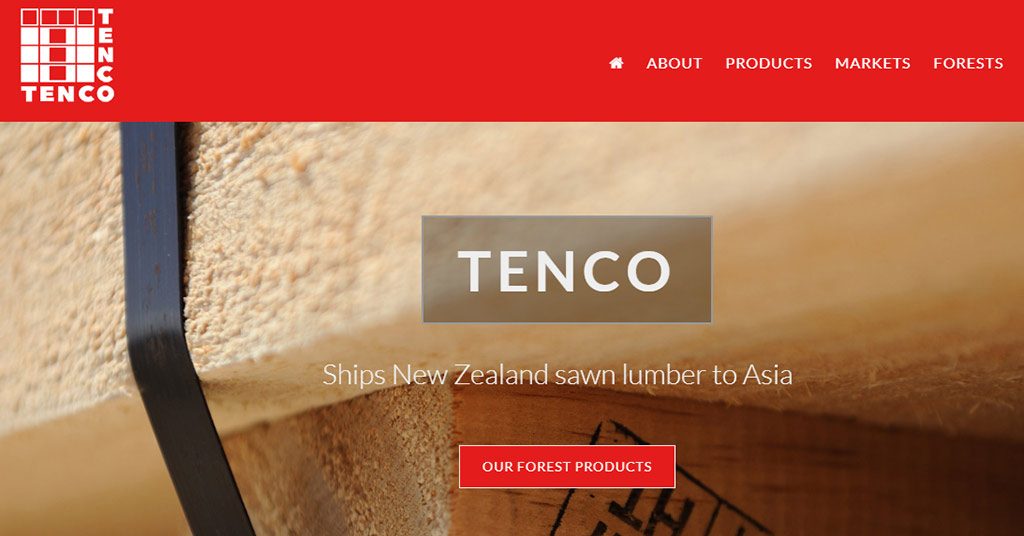 Minelli, Inc. started off in Boston back in 1988, and gained huge experience in brand, logo, print and graphic design and communication programs for Fortune-100 companies. Take Global Arts Live as an example, who wanted a new visual identity in lines with artistic trends. The challenge lied in audience research, proper brand strategy, unique attributes of the organization in the world of music. Geometric shapes in bright orange and light green colors, along with stretched fonts were just a part of a job well done.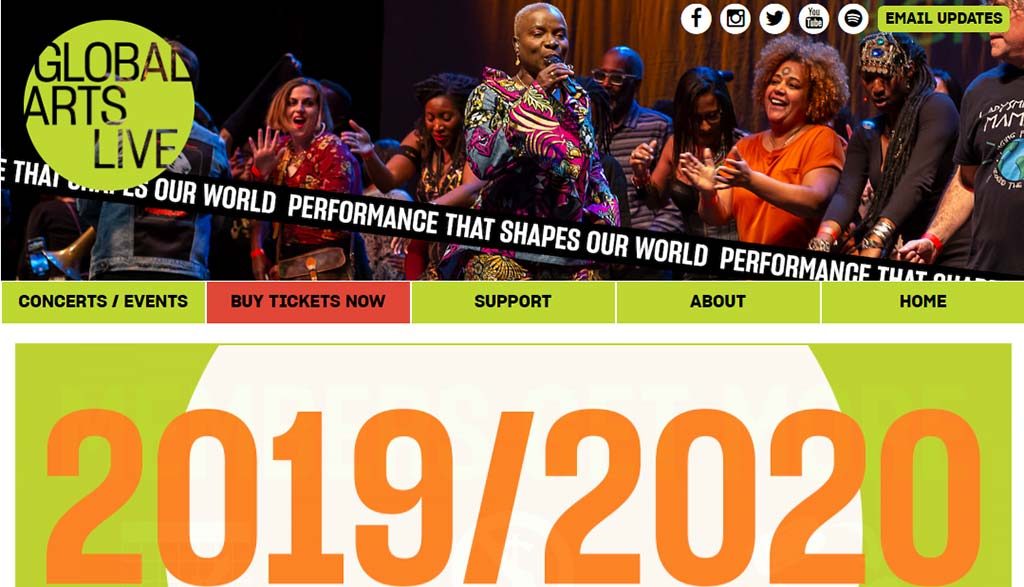 Another noteworthy project was New England Conservatory – with the task to raise customer profiles. A concept with black-and-white portraits of students was outlined, and bright stripes became the dominant graphic element. The logo and other graphic elements ended up on buses, lamp posts, banners, posters.
Sametz Blackstone Associates from Boston consists of a dozen employees specializing in brand strategy, research, design, user journey, web development. Their design services span from logo design, imagery, illustration, composition, to photography, art direction, print design, environmental design, and consulting.
One of the best examples of Sametz Blackstone Associates work is the Seattle Symphony project. In the process of rebranding, the team used a refined palette mixed with magenta color, new fonts and a new taxonomy. Magenta color favorably highlights the information, emanating a feeling of modernity and freshness at the same time.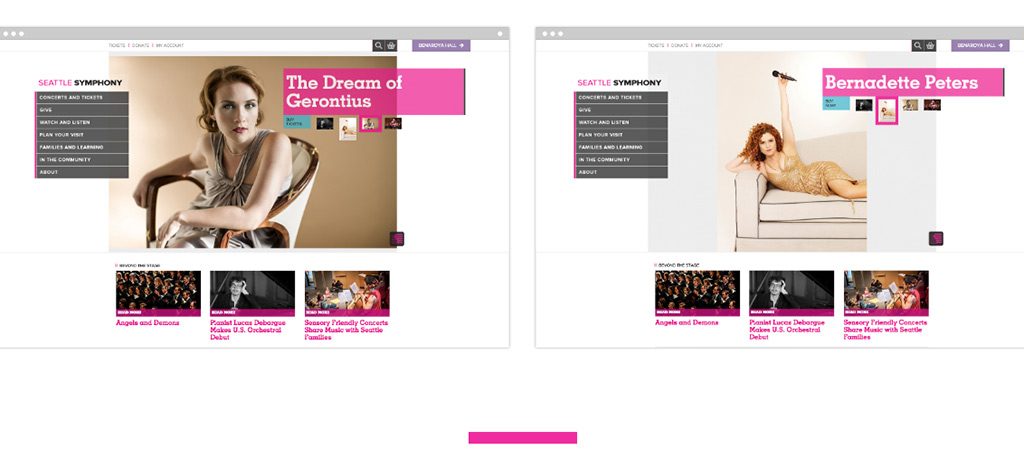 Siegel+Gale is a global branding agency with offices in Los Angeles, New York, San Francisco, Dubai, Tokyo, London. They are one of the pioneers in branding and among the best graphic design companies. With vast experience under the belt, they are able to deliver original design projects like CVS Health. A huge pharmacy/medical network approached Siegel+Gale to help position themselves as a pharmacy innovators.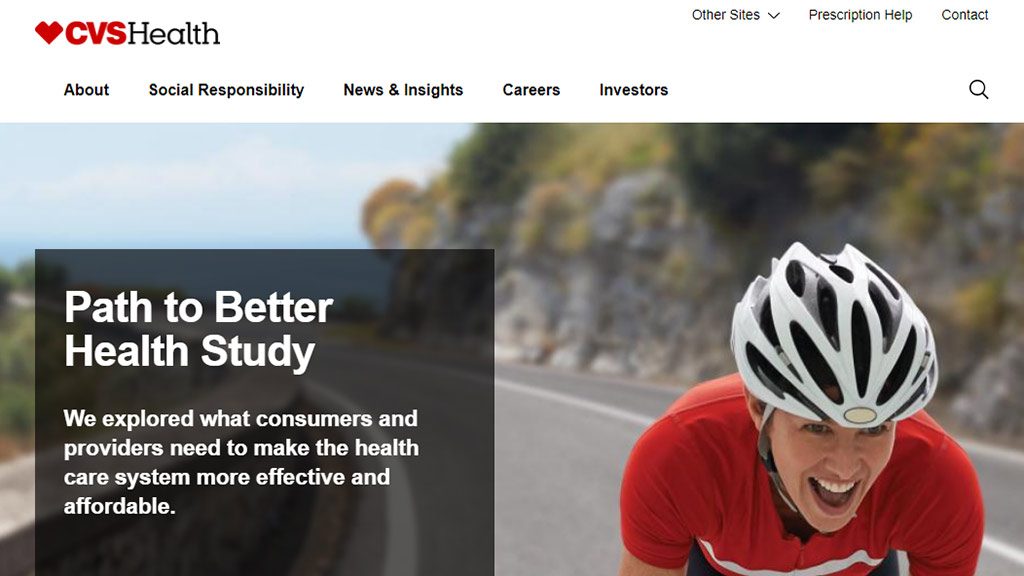 Or take Nexford University as another example. The main goal was to make a concept that would differentiate Nexford from competition and send a signal of prestige and trustworthiness. The name itself is a crossbreed of Oxford and Stanford with a prefix "new".
Concentric Design is a boutique graphic design agency, based in Chicago. Their team not only provides design solutions but also helps clients define and find out more about their target  audiences. Then come graphic design, illustration, identity, brand style and copywriting services. Also, they deliver traditional design techniques such as spot colors, paper coatings, saddle stitching, press checks, business cards, stationery, tradeshow display systems.
A striking example of professionalism is the Jan Lewis Design project. A new logo, visual identity and  a new ecommerce website were required. Or we may look at Burwood Group – a design project for a technology consulting firm in need of rebranding. As a result, custom Squarespace design was accompanied by creative direction, illustrations, newsletter design, new color palettes, and general  brand guidelines.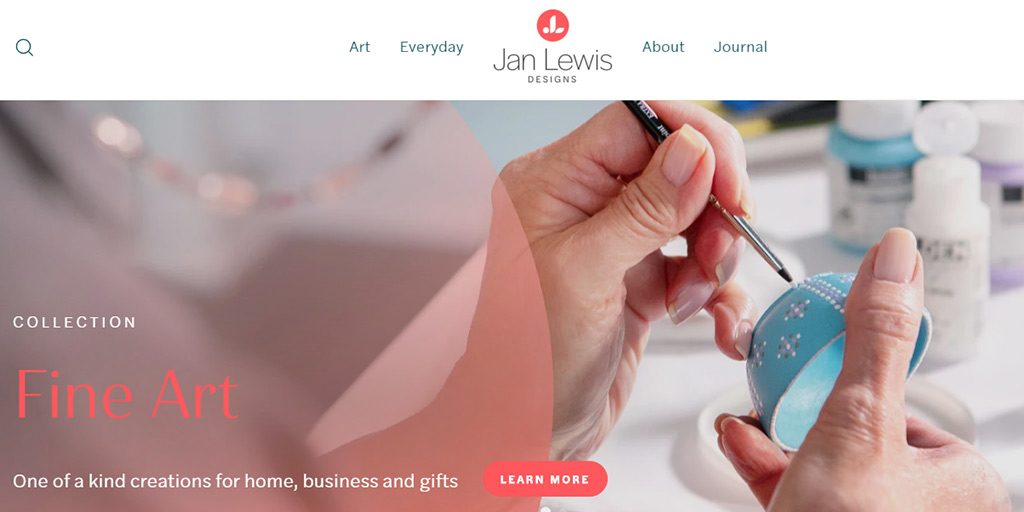 Though being a tiny agency compared to big brands, Imbue Creative from New Jersey, USA has been receiving numerous awards since 2004.  In addition to design, branding and identity, they also provide interactive design, motion graphics, illustration, print design, scientific poster design, layouts, etc.
Examples include Signature Experience project for Peddie School (unique design, 12-page brochure, artistic elements, 8-page Strategic Plan), Delaware County SPCA – a project to generate customer interest, using corporate colors, illustrated materials about animals.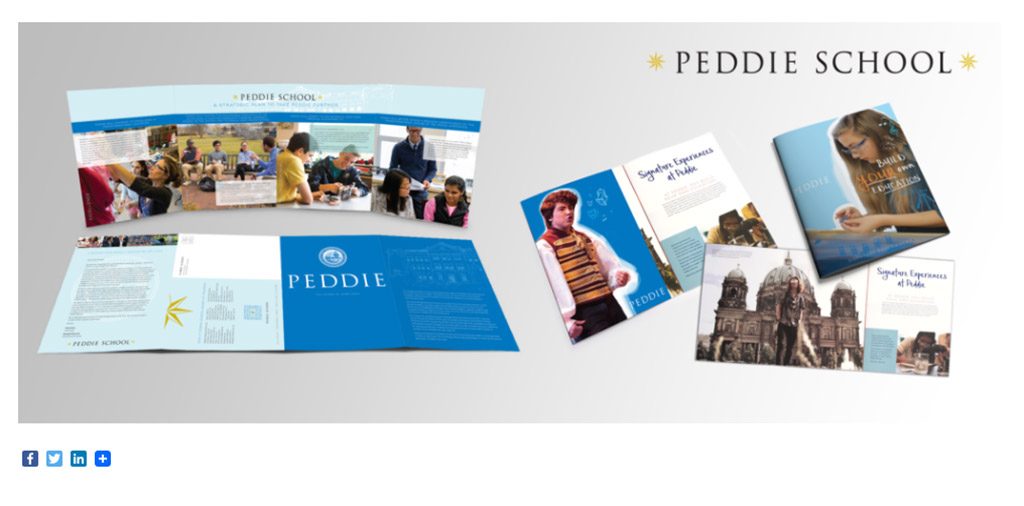 Xhilarate is a team of graphic and web designers engaging in environmental design, employee engagement, photography and video production. Although a relatively young company, their portfolio does impress: HBO, Converse, IBM, P&G, American Express, Kodak and more. They work for clients in diverse industries, e.g. healthcare, insurance, technology, transportation, logistics, etc.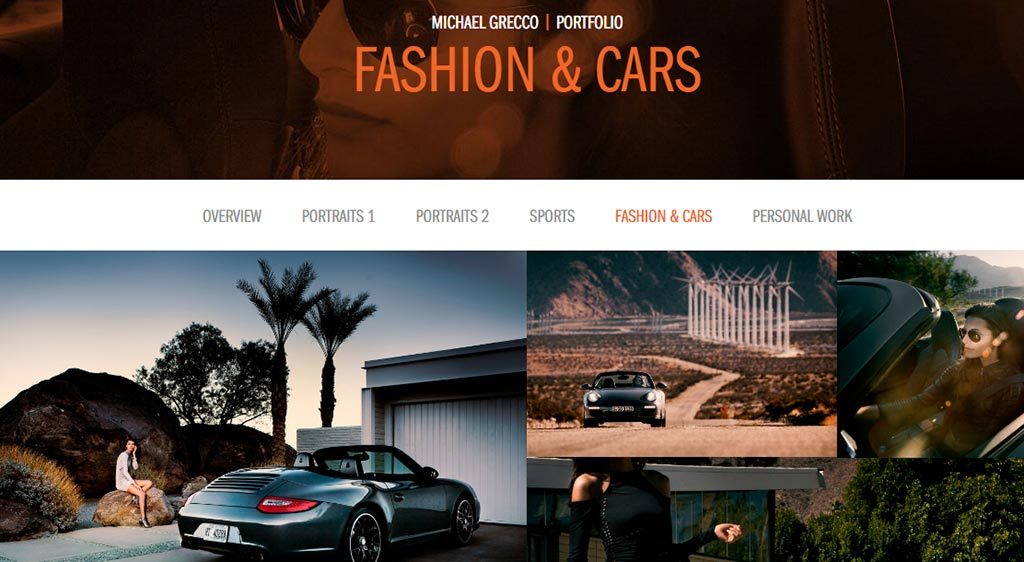 They cooperate with many famous brands, take Michael Grecco, a world-renowned photographer, for example. The Grecco project meant to attract traffic via social networks. Another job was Globus Medical – a complex project aimed at dynamic demonstration of a robotic surgical guidance system, including GPS, prototyping, animation, 3D renderings, iconography, UI/UX/IXD. 
JVM Design was established in 1995, focusing on solutions for retail, such as web design / web  development, graphic design, print design, visual style guiding. As proof of their web design expertise, let's look at a few projects. Scott Roberts and Associates have been partners with JVM for years, based on a restrained white/gray/black colors for business cards, envelopes, tradeshow materials, print advertisements.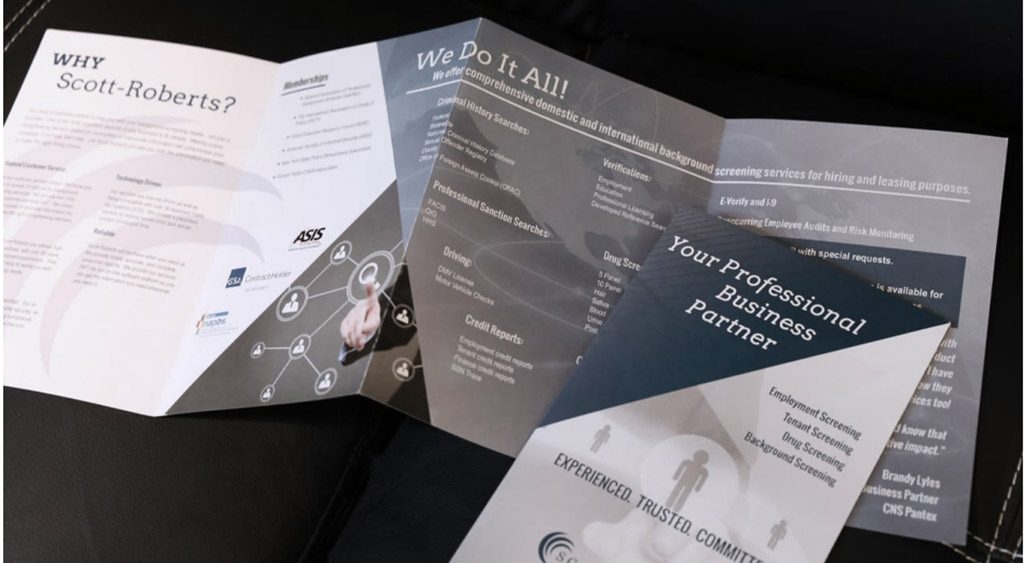 Kovacs Ice Drilling & Coring Equipment as an example from another industry. They needed simple yet colorful layouts for a trade event. JVM Design team managed to process and present lots of technical information on a limited space, stylized in white and orange palette.
Studio Brand Collective from Houston, Texas, is a full-service digital marketing agency in B2C and B2B formats. They have developed and launched over 200 campaigns in brand design, collateral design, identity, promotional materials, print, video and motion graphics.
Check out the Bosh Bistro project for a new American bistro. Market research, company naming, logo design, menus, business cards, uniforms, and of course, the website and social media pages were produced.