By far the most popular website CMS, WordPress is a free platform with lots of possibilities. It is highly adaptable, scalable and suitable for any kind of web pages. And it is easy to work with, so practically anyone can launch a site. So why there's a high demand for WordPress developers and what are the best WordPress development companies?  
WordPress is built with PHP, and complemented by HTML, CSS, Javascript, MySQL. lt is often tied with web servers – Apache, Microsoft IIS, Nginx. To build upon a CMS, to make a unique website, to add plugins, to expand functionality, and so on, you'd most probably need to hire experts in those areas. They are generally referred to as WordPress developers, and they are web developers. 
You can go a freelancer route – via portals like Upwork, Freelancer, Toptal, Codeable, 99designs, Fiverr, etc. Or you may want to hire professional web development agencies devoted to WordPress. One popular directory enlists over 600 top firms in this field. We decided to study them and narrow it down to the ones that impressed the most. But first, here's a quick top-3 to kick things off.
Top WordPress development companies
From: Romania | Founded: 2013 | Hourly rate: $50
tagDiv is a Romanian software company that provides WordPress web development and design for more than seven years. It offers high-performance and responsive services, SEO-friendly, and performant solutions based on WordPress to serve whatever business. Specialized to provide the best WordPress solutions, tagDiv company is trusted by more than 110K worldwide customers.
The tagDiv team developed the best selling WordPress themes for news, blogs, and magazine websites. Furthermore, to come in handy for any company, tagDiv has crafted a timekeeping and HR app that is cloud-based. tagDiv's products are flexible, intuitive, and easy to use. With extremely great attention to detail, each project is a new way to build the perfect solution for any customer. From top-notch professionalism to excellent and affordable web solutions, tagDiv is a collaborative team consisting of creative designers, skillful developers, business strategists, and first-rate support providers. If you're looking for having the fastest, fully-functional, and entirely customizable website with amazing visuals, tagDiv company could be your preferred choice.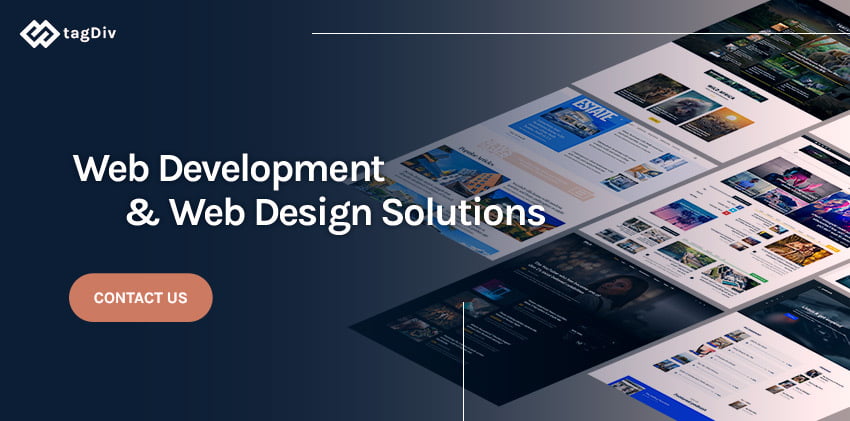 From: USA | Founded: 2008 | Hourly rate: $150
A Seattle web design and SEO agency, that has been specializing in WordPress development and SEO since 2008. Visualwebz LLC has become one of the leading WordPress developers in the Northwest of the USA. In addition to everything WordPress-related, they are also a certified marketing team, capable of delivering SEO-friendly sites that in quality bring leads and conversions. The experience they've gathered has been applied to numerous clients from healthcare, finance, education, sports, and food industries.
Montessori school, for example, currently has a new responsive and properly working WP website, thanks to Visualwebz developers. This project includes regular updates and a legacy website for a Kirkland Montessori Child Journey School. Other updates are part of the regular SEO strategies so that the site drives quality traffic and is ranked high on industry-based keywords.

From: USA | Founded: 2014 | Hourly rate: $100
UPQODE is an American company that provides WordPress design & development services for over 5 years. The company offers full-cycle development of SEO-friendly websites based on WordPress for businesses. Since 2014 UPQODE has been serving different-sized clients from 11 cities around the world. Being specialized in marketing at the same time, the company knows how to create really profitable web apps that help to make your brand even stronger.
UPQODE team built a WordPress website for Think Tank Team(TTT). Thanks to the new responsive, flexible, and creative online platform, TTT can demonstrate its outstanding projects in the best way. UPQODE designers and developers created the website with simple and intuitive navigation and a row of cool effects such as auto-playing on mouse hover of video as well as GIF for every member profile.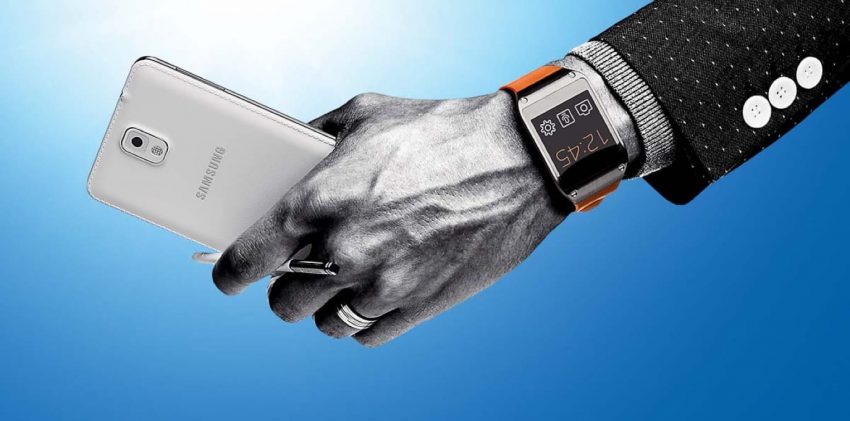 From: Ukraine | Founded: 2013 | Hourly rate: $25
F5 Studio is a web design agency that has been steadily growing since 2013. The team of 20 engineers, developers, and UX/UI web designers deliver high-quality websites and web apps for clients around the globe. To date, F5 Studio has completed over 400 projects and is running 168 new ongoing projects. Their passion is WordPress, as well as WordPress plugins, PHP, Laravel, HTML5, CSS.
By developing custom WordPress themes, and interfaces, F5 Studio is delivering user-friendly websites. For instance, RedApple hairdressing salon from Ireland. Using WordPress CMS, the team created a website from scratch, enriching it with such key elements as a blog and photo gallery.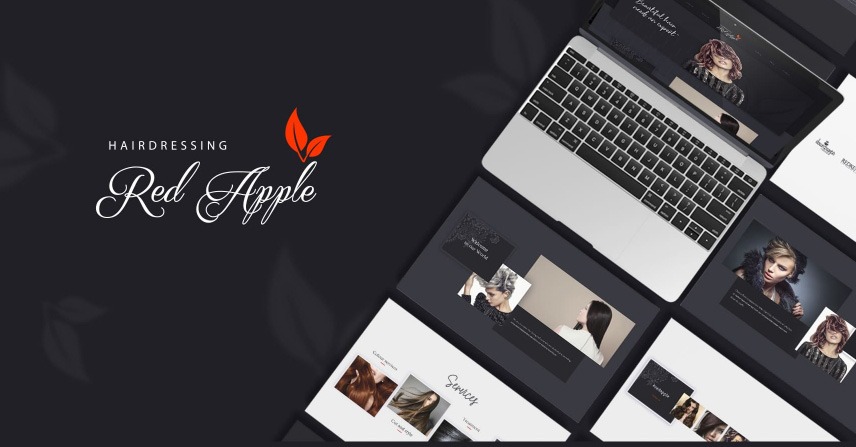 From: Serbia | Founded: 2015 | Hourly rate: $50
LibraFire is a European company with expertise in web design, web development, mobile applications, branding. Having completed over 300 projects for clients all over the world, the team amassed valuable experience in technologies such as WordPress, JavaScript, AngularJS, React, Laravel, PHP, Drupal, etc. 
Take the TeamViewer landing page project as an example. Initially, the aim was to enrich the main page with more visible call-to-actions and offer details. Adding the "Buy Now" button came out to be a great deal, resulting in faster navigation and more conversions. Plans (packages) are represented in different tabs separately, each with links to find out more.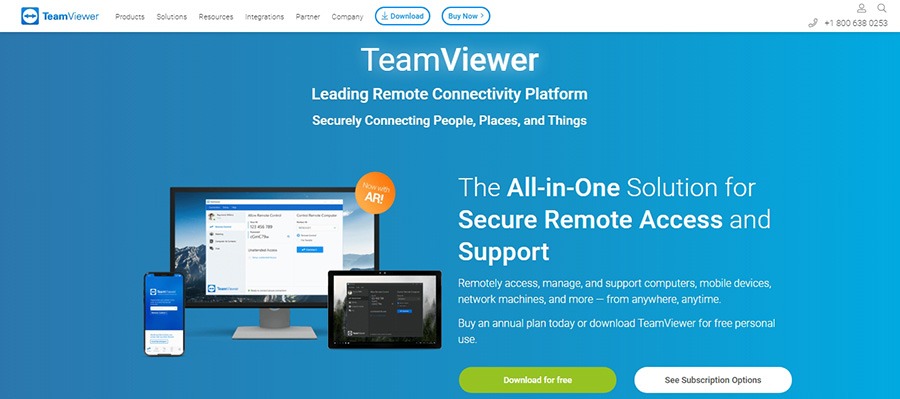 Read next: TeamViewer review.
From: USA | Founded: 2001 | Hourly rate: $50
QArea is a software development company, that has delivered 800 projects for banking/finance, e-commerce, healthcare, navigation, travel/hospitality industries. Besides WordPress, QArea utilizes  the following instruments: Drupal, Codelgniter, Symfony, Zend, jQuery, Redmine, Jira, Bitbucket, NoSQL, Postgres, Oracle.
One of satisfied QArea customers was DreamLine, who needed a web store for tub and shower doors, enclosures, bases. With the use of Angular an intuitive app interface and at fast site speed was achieved. And for administration, WordPress was a mutually agreed choice. For reliable order processing development QArea went with PrestaShop. 
From: US | Founded: 2014 | Hourly rate: $50
Incorporated in 2014, HTMLPanda is a WordPress development company headquartered in Boston, Massachusetts. The company has successfully delivered more than 4,400 WordPress projects for 8k clients from 20 countries around the world. Among its customers are such giants as Intel, Huawei, Philips, and HP. HTMLPanda offers the following WordPress services: custom development, plugin development, theme development, PSD(or HTML) to WordPress conversion, and eCommerce development.
A good example of the company's work is the development of a WordPress website for Panther Design. The client is a design agency that came to HTMLPanda with a ready PSD mockup of their future site. Then HTMLPanda's front-end and back-end developers successfully conversed the PSD to WordPress using extra themes and plugins.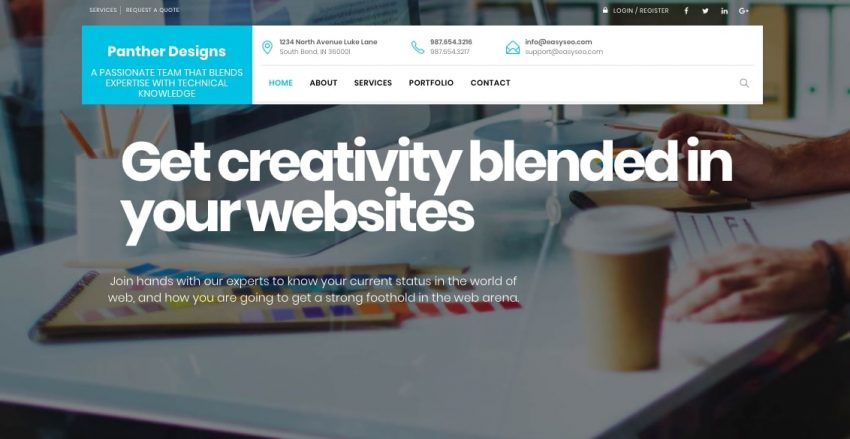 From: USA | Founded: 2000 | Hourly rate: $150
TriLion Studio is a Kansas City-based web design and development company with a fascinating client base that includes Microsoft, DELL, Verizon, and PBS enterprises. With over 20 years of experience, the TriLion's experts specialize in creating WordPress-based CMS, filtering style sheets, dynamic blogs, and more. The team offers WordPress base sites, full-custom WordPress themes, and custom Bootstrap-based site templates.
The CCSESA (California's educational services association) project is a great illustration of the team's outstanding performance. The TriLion Studio create a WordPress-based website, mobile design, special project pages as well as annual directory design. The team provided a range of services, including creative strategy, icon, newsletter and web design, SEO services.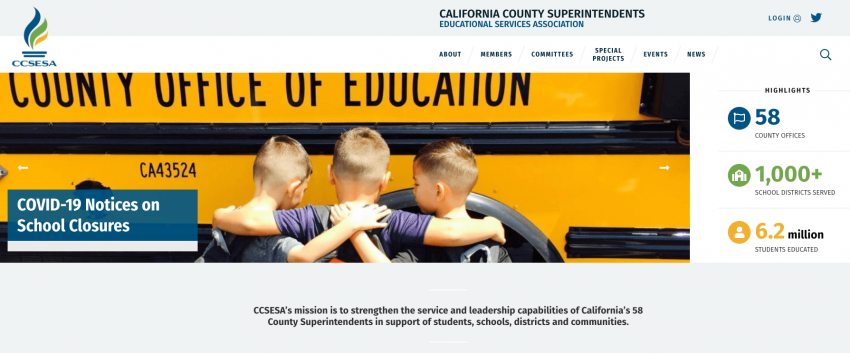 The development of a new responsive website for CCSESA
From: Germany | Founded: 2006 | Hourly rate: $150
Inpsyde is a top-tier WordPress agency from Germany that focuses on WP CMS solutions. Among the company's services, one can find: website building and redesign, web shops / eCommerce, concept creation, site migration, web security, etc. Inpsyde has already delivered projects for Adidas Group, Arte, SMA, PayPal, Facebook, MarketPress, Delivery Hero, Skype and so on. 
You can find multiple examples of work in the company portfolio. What is more outstanding is that they also develop own products based on WP. Take BackWPup for instance – a plugin, which minimizes the risks of site breakdown by creating regular backups. 
BackWPup Pro offers the following options: complete database backup to Microsoft Azure, DropBox, Amazon Glacier, Google Drive, Rackspace; multisite support, database verification, WordPress XML export. So far this plugin has reached over 600,000 active installations. Here's a brief video overview of daily backups (press Play in the center):
From: India | Founded: 2009 | Hourly rate: $50
Multidots is a WordPress development company that strives to enhance the performance of content publishers and digital agencies. The team of over 100 experts provides services in WordPress and WooCommerce multisite development, web design and performance optimization. Their clients are mainly media, marketing, and lead generation companies.
Multidots built two WordPress-based CMS websites for Sneaker News. The backend was built with the aim of the Push and Pull API System on the Core PHP Framework. As well, both websites were integrated with eBay's API that provided direct access to eBay thereby simplified the purchasing process.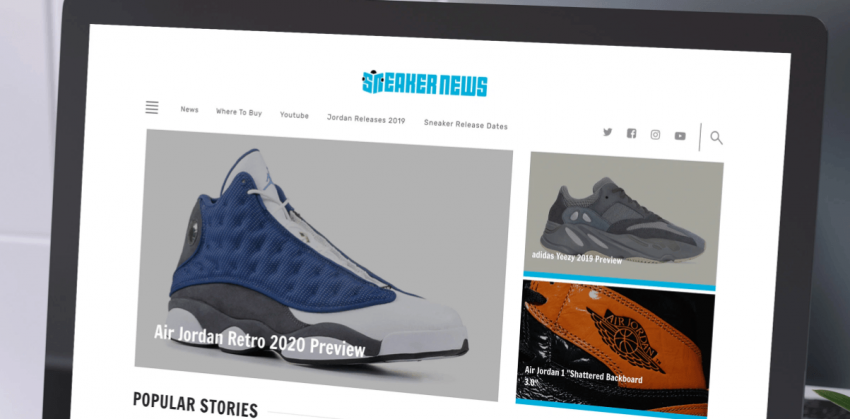 From: Bulgaria | Founded: 2016 | Hourly rate: $50
Operating for over 4 years, Hire WordPress Guru offers an extensive spectrum of WordPress services. They are passionate about delivering complex, high-quality services as Plugin development, WordPress child theme development, PSD/ SKETCH /HTML to WordPress, and WordPress migration. For the day the Hire WordPress Guru portfolio counting more than 270 complete projects for startups and entrepreneurs.  
Establishing long-term relationships, the team of 23 WordPress gurus aims to achieve the goals of such customers, as XFMRS – a worldwide manufacturer of magnetic components. During the cooperation, the team successfully built a child theme from scratch. The page templates were built with repeater and flexible content fields, while necessary algorithms were integrating into WordPress logic (database).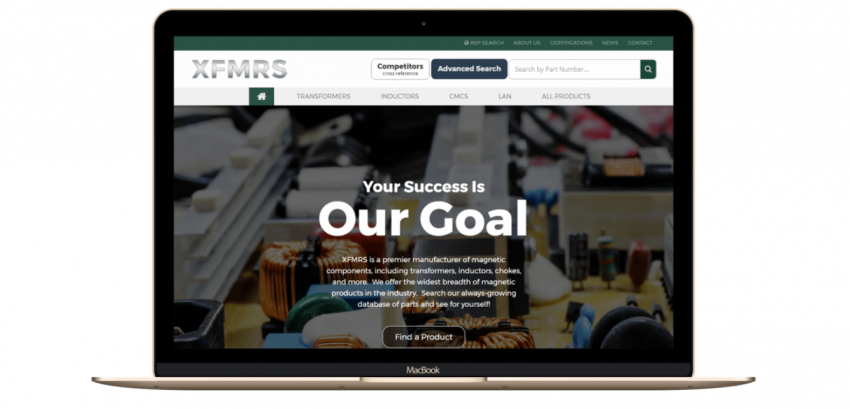 Creating a child theme for XFMRS project
From: Bangladesh | Founded: 2016 | Hourly rate: $25
Targetiv is a relatively young white label WordPress development agency that is focused on providing end-to-end WordPress solutions. From design to long-term guidance and maintenance, the team offers the best WordPress practices for clients all over the globe. For instance, Targetiv's client base includes small and medium businesses from California, Texas, British Columbia, Paris, Brisbane, Sydney and more. Among the WordPress services provided by the team, it is also worth noting the theme customization, WordPress optimization, as well as WordPress website management.
Back in times, the team did an excellent job creating a WordPress-based website for the top San Diego Escrow Company. The Targetiv's team was faced with duties not only to combine advanced design trends with user-friendly web UI but also to provide loading speed optimization and migrating old content to the new website. Such challenges were resolved thanks to Prominent CTA, and custom theme development.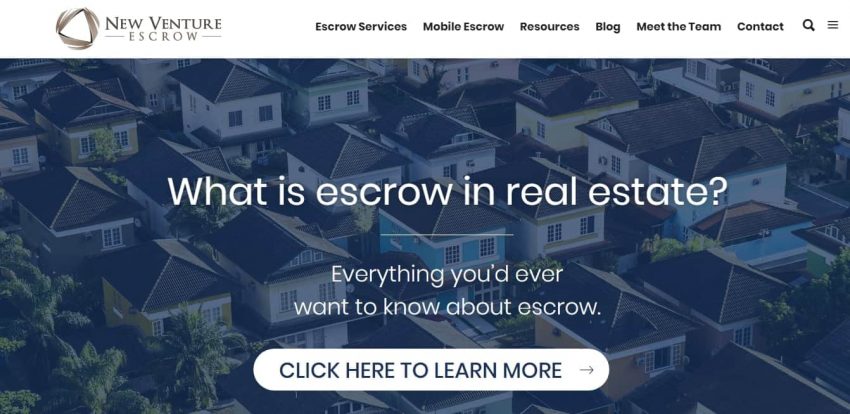 From: India | Founded: 2000 | Hourly rate: $50
Net Solutions is a web and mobile app development agency with 20 years of experience, working with startups and companies of all market tiers. They've landed deals with Microsoft, Unilever, Harvard Business Review, IMG. With  WordPress as the main workhorse for website development, the team also offers custom web design and development services.
For example, we may turn to a Mobile-first platform for young managers in India. The app was developed ordered by the Harvard Business School Publishing (HBSP). This WordPress-based platform has attracted over 50,000 users in the first 6 months.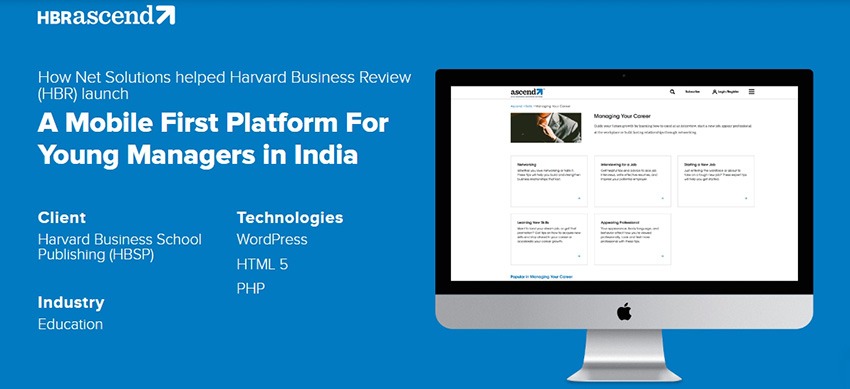 From: USA | Founded: 2010 | Hourly rate: $150
Alley from New York develops solutions for big news publishers and non-profit institutions. It specializes in audience research, user experience, visual design, information architecture, data visualization, software engineering. Alley collaborated with The New York Post, The Denver Post, The Brookings Institution, Pantheon and even WordPress.com VIP.
Kaiser Family Foundation is one fine example of how Alley is able to overcome challenges such as custom fields for multiple content types, data migration from different databases at the same time,  developing an internal search engine on the basis of WordPress. This complex and lasting project also contained responsive design, interactive elements, data aggregation, spreadsheet components for  backend, and more.
From: USA | Founded: 2013 | Hourly rate: $150
MTV, eBay, SAP, CNN, Boeing, Seagate, Motorola … and the list of impressive clients goes on for Modern Tribe. Their team consists of over 70 specialists in web development, strategy and user experience, design, and of course, WordPress. 
Among their top projects, a peculiar one is Steelcase. A furniture manufacturer required a serious redesign, new CMS, custom post types and other extra features. Modern Tribe team implemented automatic visitor language detection, custom content panels had been created using Panel Builder system. They also applied Elasticsearch for advanced site search and quick JavaScript-driven results. 
P.S. Find out more about:
About WordPress companies
What is a WordPress development company?
It is a company which deals with webpages developing, thanks to the possibilities of WordPress and its PHP and MySQL basis. The technologies help to support web content, including its traditional and modern forms. Usually, the team of WordPress company consists of product strategists, designers, engineers and developers, who create the code for building digital platforms.
A WordPress development company in most cases offers the following services: 
WordPress Web Development (complete UI with cutting edge web technologies along with robust interactive elements enable unique website identity creation);

WordPress Website Design (fluent navigation, user-friendly interface, attractive design are possible by using the service);

WordPress Migration Services (helps to move the website to WordPress system from existing Joomla, Drupal or the other one);

Custom WordPress Development (WordPress plugins, components, modules, themes and so on can extend the functionality of the client's website);

WordPress CMS Development (as far as WordPress is open-source development CMS, everything would be affordable to built-in);

WordPress Multisite Development (is about WordPress installation and configuration);

WordPress Maintenance Services;

WordPress API Integration.  
How does a WordPress development company work?
Commonly a WordPress development process consists of the following stages:
Primary consultation.

It assumes talking about the client's expectations and needs and acquaints the company with its client's business processes and the business itself. Company developers, as a rule, inform clients about great number of options, available while using WordPress. The first meeting makes clients think about their goals.

Building concepts

. This stage is about all the options from the possible ones, clients want to implement on their website. The process of selecting the required options usually takes a few days. At the end of this stage there ought to be a list of deliverables, including tasks and time components and concrete budget.

Development

. If the concept and the budget are agreed then the actual development stage begins. Also at this stage, the development company asks the client to think about content, that he would like to see on the website. 

Testing

. For the sake of the client's awareness, the WordPress development company creates a website in a test environment. It provides clients with the opportunity to use it and find out whether it is the version he required. This process enables to give feedback on early stages and fastens project delivery. The client also sends content to be added on the website on this stage.

Production

. If the client is satisfied with the whole development process and its details, then the site may be launched. The stage suggests code and database transferring into production web hosting. 

Website delivery

. At this stage, the client takes ownership. Developers and consultants help the client with hacks, concerning comfortable website usage, educate and sometimes provide tutorials or lessons to staff members if needed. 
There are 4 types of WordPress development companies:
Local developers

. These agencies normally include marketing, advertising and web agencies, having wide expertise in marketing services. The typical feature for such agencies that they are located in the same city as the client. But it is fair to mention that there are also bigger ones, which serve the needs of clients on the national level. Usually, they do not work with clients from other countries. 

Outsourcing teams

. They are quite similar to the previous ones, but still not the same. The difference is in the place, from which is client from. They work for clients from different countries, where cost rates may be significantly higher. But there is the other side of the medal: sometimes such agencies cannot be praised for good knowledge in local markets, so they compensate it with a lower price, by using workforce with lower earnings and demands. 

Top-tier web development agencies.

Thes kind of companies offer highly-qualified experts to solve difficult technical challenges concerning WordPress websites. They also actively work with other technologies along with WordPress. Such companies, as a rule, offer web design and web development services and emphasize mostly on the second one. The process of website-building may take from few months to even a year. They also sometimes support smaller ones with complicated projects.

Niche (WordPress) outsourcing teams.

These companies, as well as the previous ones are specializing in standard web development. They offer agencies to hire in-house developers on a regular basis.
How to choose a WordPress development company?
Appropriate web strategy.

Any WordPress development company should possess and offer clients a precise and definite strategy, which would improve businesses. This point depends on the fact whether the website visitors would become customers or not. When starting to work with WordPress development company ask them for a detailed explanation of their methodology. Try to select techniques, which may be useful particularly for your website and business.  
Portfolio.

Ask team members for clarification of some of their works in order to define what part of the project was done by themselves and what was not. For example, it is a common practice, that the design of the website is made by one person and the very website developed by another person. 
The size of the company.

Everything depends on the size of your website, because if you want a big one, than hire a big WordPress development company for the project to be completed in time. 
Quality & cost.

Spend your money prudently, compare the price strategy of a few development companies and benefits that you will gain working with them. Try to identify what exactly you need and does the company offers it at a reasonable price. Do you really need this or that particular feature on your website? Wouldn't you regret that you haven't spent money on some other issues?
Experience.

This point is one of the most important ones. Despite WordPress being easy to use CMS, some problematic issues may appear at any time. In order to avoid this hire experienced developers, who know how to deal with different problems and how to prevent them.
Security.

The importance of website security becomes more significant since attacks since no one is saved from hacking attacks or malware. A WordPress plugin is easy to hack so take into account the security issue.
Customer support.

When choosing a WordPress development company don't forget about customer support, as far as there is always a chance for errors, various bugs and suchlike. Thus the client should be aware that he will receive the support at any time from developing staff.
Technology stack.

Make sure that the chosen WordPress development company uses modern technologies to create a WordPress website. This would establish quality work from the very beginning.
How much does it cost to develop a WordPress website?
The cost of a WordPress website depends mainly on the client's budget, the company's hourly rate, business goals, and urgency. To be brief, the cost of such a website can be divided into the following parts: WordPress hosting, Domain name, Design, Plugins & Extensions, ECommerce features.
According to the client's needs, the cost of the website may vary from $100 to $500 or $3,000 and sometimes even to $25,000 and more. The idea and purpose of the website are as much important as the type of website you want to get and work with. For better cost defining let's separate different WordPress websites from each other. 
There are such types of WordPress websites:
Low budget WordPress website;

WordPress website with more features;

WordPress website for small business;

WordPress eCommerce website;

Custom WordPress website.
WordPress with a low budget costs:
Domain name: $15 per year;

Web hosting: $8 per month;

Design template: free;

Plugin: free;

Total sum: $47-100 yearly.
WordPress website with more features:
Web hosting: from $3-11 per month;

Domain name: free or $20 per year;

Plugin: free or free + paid plugins;

Design template: free;

Total sum: $500 – 1,000 yearly.
WordPress website for small businesses
The cost of such kind of WordPress website is something in between the previous two ones. It is advisable to use paid plugins and designs for it, but everything depends on the complexity of the website and tools used. The total sum may be different: from $300 to $700 or can reach $1 000 on a yearly basis.
WordPress eCommerce website
SSL Certificate: $70 per year;

Web hosting: $45 per month;

Domain: $15-25 per year;

Total sum: $1,000 – 3,000 (depending on the services)
Custom WordPress website
Such option is usually chosen by big or medium-sized companies. For such website businesses need to hire WordPress developers for the sake of unique design creation. 
WordPress theme: from $5,000 

Total sum: up to $15,000.
How long does it take to build a WordPress website?
Planning the project.

At this stage, the client is supposed to write down all the future website characteristics, how it should look, what content will be on the website etc. The main factors, client need take into account: – primary aim of a website (whether it is just aiming to locate the business or launch some products, services, events and so on); – all the website elements, that are required (pictures, videos, instructions, maps, contacts, blogs etc); – the competitors website analysis; – the example of the website that inspires the client. 

What concerns the time frames of the stage: approximately 1 week to 1 month.
Web host finding and domain purchasing.

With a WordPress host you get WordPress friendly features, great performance (makes websites to work fast), affordable and reasonable costs. At this stage, the client chooses the name of the domain for the website.

This stage is one of the fastest, it takes just from 1 to a few days.
WordPress establishing and selecting a theme

. After WordPress has been set up to the website, the client can choose any preferred theme from free or premium ones. Ideally, it should be mobile-friendly, obtain multipurpose options, and possess positive feedbacks from users. The question of the time at this stage is quite controversial, it could be just a moment to make the decision or it may continue for a day or even a week. 

Main pages creation and installing the plugins.

Usage of plugins enables adding desired features. It is the most time-consuming stage because the essential work processes are happening here. This may take a

few weeks

and seldom an additional few days for small changes. 

Testing procedures before the website launch.

At this stage, both developers and clients always try to find some details they want to change or improve. The most common errors usually refer to non-loading elements, pages with reduced loading, desktop experience. Commonly this stage takes a few days.
The following time frames are approximate and are about building small and medium-size WordPress websites rather than big ones for enterprises. 
Freelance WordPress developers & WordPress development companies
Freelance WordPress developers' advantages:
Respect deadlines

. In most cases freelance developers try to follow the deadlines, because any delay may lead to the client's refusal to pay, or moreover bad reputation. But this applies only to professional freelance developers, who do their best to satisfy the client's needs. 

Flexibility

. A freelance developer is the only person in charge of the website development, so he usually adapts all the new features the client suggests and remove unnecessary ones. 

Lower cost

. Freelancers are less expensive than WordPress companies, because they work by themselves and don't provide you with additional bills.

Approachable

. It takes clients less time to start working with freelancers since the more projects they take, the more they earn. As a rule, a freelancer starts project fulfillment after discussing its details. 

Innovative approach

. As far as there are lots of freelance WordPress developers each of them is trying to educate him/herself better, take some new courses, use updated information and technologies. They try to get know all the innovations first.
Disadvantages:
Miscommunication

. Sometimes a client and a freelancer are misunderstood by each other and it can be a problem, because of the additional time spendings. In such a case they need to communicate one more time via Skype or email.

Sudden disappearance

. There is always a chance that freelancers may disappear at the beginning stages of a project without explaining any details to the client. So it's advisable to sign a contract with them.

Control

. The work of freelancers requires constant control and revision by the client, because they may feel lazy from time to time or don't answer the messages. 
WordPress development companies' advantages:
Full package of services. WordPress development company always suggests all the possible services from the very consulting to website launching. 
Mutual decision making. The team of WordPress developers works collaboratively and it makes it possible to create a well-rounded solution, having taken into consideration all the pros and cons of such a decision.
Support. Clients may be sure that their projects will be completed. No one would be left without special attention and support.
Quality of work. WordPress development companies hire only experienced developers, who deliver projects of high quality. 
Competitive WordPress website. Companies always add new projects to their portfolio, so they are eager to make your website competitive and your business can benefit a lot from it.
Disadvantages:
High cost. It's natural that the more services company offers and specialists has the higher its hourly rate. 
Broad time frames. It may be cleared out by the fact, that the bigger team is – the more time is required for communication and making decisions.
How industries can benefit from WordPress development?
Publishing & Media.  Magazines, books, newspapers, directories, greeting cards, etc are the results of such industry work. But as far as society develops and technologies as well, printed media have to be accessible anytime and everywhere, that's why printed media is no longer the main source of information.
There are a great deal of news sources, such as The Times, BBC, The Guardian, The Economist, Reuters, The Wall Street Journal and so on. To the most known belong also The Village Voice, which provides readers with information about the latest events in an easy and interactive way.
Healthcare & Pharmacy.  It is not a secret that healthcare is connected with diagnosis, prevention and treatment of diseases of different complexity. There are lots of healthcare institutions and therefore websites and many of them need refreshment and increasing functionality. WordPress framework suits perfectly for that, as far as it is flexible, scalable, with affordable price and easy to use.
One of the drug testing sites, built on WordPress is Timely Testing. The company, based in Nevada, USA specializes in drug and alcohol testing and is one of the best on the market because it offers quick testing even mobile despite the hour, the highest test integrity and comfort work.
Manufacturing. The industry deals with new products, which were some time ago just goods, materials and substances. Growing public consumption encourages and stimulates the expansion of websites, which show their products in a competitive, interesting way.
For example, a furniture manufacturer Steelcase thanks to WordPress has a great website with automatic visitor language detection, custom content panels and Elasticsearch for easy navigation and research. 
Sports. Products, services, ideas and everything related to it can be called the sports industry. Since sports are very popular today and almost everyone is keen on keeping feet there is a demand for sports apps, websites and suchlike.
Among such apps, we can mention Yahoo Sports, theScore, CBS Sports, ESPN, LiveScore, NFL Mobile, The Athletic, NBA, etc. To the list of such apps may be added 99coaches, which helps trainees to deal with daily assignments, choose the best exercises, plan trainings and manage the timeline. 
Investment. The industry copes with investing people's, company's money to different projects, campaigns, events, businesses etc in order to increase them in the future. A good example of an investment agency is FundingKnight, which offers two options: borrowing and investing.
It enables businesses to get the necessary funding needed. On the website, investors can also build their own portfolio and become a part of the investors' community. 
Retail. All the products move from factories to distributors and then to retailers. The market is growing all the time and requires innovative solutions for products to be competitive. Thus there is a need for the services of retailing agencies.
The result of such work is DreamLine, based in the UK. The website was created with the help of WordPress to sell shower doors, enclosures, bases etc, user-friendliness and intuitive interface was achieved with the help of Angular and WordPress. 
What are WordPress development trends in 2019?
Electronic commerce is highly popular today and it is one of the most useful terms within websites and their functionality. In e-commerce website development is quite popular one of the WordPress plugins – WooCommerce and a big number of e-commerce websites are already built on it.
E-сommerce configuration system may be developed easily with the aid of new WordPress themes. Personalized or mobile shopping, online sales, voice commerce, mobile payments, artificial intelligence, in-store shopping, and other e-commerce trends can be implemented on the WordPress website.
A chatbot is a tool, used for creating a conversation between humans and computers in the form of messaging via mobile apps, websites. Firstly, the chatbot analyses requests then identify intents and, finally composes a reply. Among the best chatbot examples, one can mention National Geographic, Duolingo, Google Assistance, Mitsuku, etc. Thus, it is understood that chatbots are used in many industries and are free in time and physical location. 
Augmented Reality and Virtual Reality
These technologies belong to the most popular WordPress development trends for business website creation. WordPress framework sets up virtual reality content along with 360-degree videos and images. AR and VR are the best options for video-based and image-based business websites. 
Thanks to HTML5 and CSS3 animation technology became possible and it made the Internet more engaging and interactive. Animation usage enables giving more information to the website visitors in an interesting form, avoiding reading long text about how your company works. 
Using the Internet on mobile devices has snoozed desktop, thus it should be taken into account while developing websites. New or updated websites are to be beneficial not only for desktop users but also for mobile ones and be easily readable and approachable.
It is a great source for web developers, offering cool design interface, giving great motions and graphics. The app is created for the organizations, aiming mainly to increase the number of their followers, consumers, and buyers as well as provide clients with easy website navigation. 
How many times have you visited different websites and disliked their design? Lots of times, for sure. Some companies believe that it is not that important, but it is. If to combine minimalism and some fashion effects, everything can be changed. Not only informativity of the website make it better and competitive, but its appearance as well. So combine it with authenticity and modern colors, palettes or suchlike and you will see the results. 
The main functions of Blockchain technology are to secure customer and bank data, on the basis of the algorithm,  provide transparency in transactions and refining the cash flow via safe online transactions.